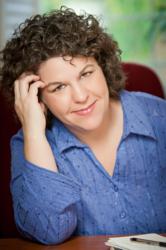 (PRWEB) March 12, 2013
Polly Campbell is currently on the cover of OM Times Magazines and discusses how to be perfectly imperfect. She was also recently interviewed by T Love on Energy Awareness, which has been picked up by SFN Radio. Listen to Polly's guidelines for a spiritual spring cleaning on KATU AM Northwest.
Readers will have the opportunity to meet Polly in person in her home state of Oregon at Beach Books in Seaside on March 21st, and at the Seaside Library on April 21st.
Listen for Polly on the radio on these stations:
3/20: Walking with Spirit Radio Show - 6-7pm PST
4/1: Mind Over Matters Radio - 1-2pm PST
5/30: On Purpose Radio - 12pm CST
6/15: Exploring Unexplained Phenomena - 8:50-10:30am PST
Polly Campbell is a writer and speaker specializing in personal development and spirituality topics. Her work appears regularly in national publications, and she is a blogger with Huffington Post, teacher for Daily Om, and at Imperfect Spirituality. For more than two decades, Polly has studied and applied the techniques she writes and speaks about to her own life. Polly and her family live in Beaverton, OR.