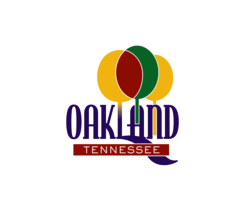 This is an opportunity for leaders to show strength.
Oakland, TN (PRWEB) March 28, 2013
The fast growing Memphis suburb of Oakland faced an unexpected challenge recently. The incredible commercial growth, infrastructure changes and new housing construction were briefly overshadowed by a scandal in the Mayor's office. But don't expect this tight-knit community to slow down. New leaders say their mission won't change.
"It's very unfortunate for the office of mayor," said Pattie Krepela, Executive Director of the Oakland Chamber, "but our values as a community haven't changed and there's business to be done. Everyone agrees our mission hasn't changed."
Located in Fayette County, minutes from the Wolfchase shopping corridor and just a few miles north of the Avenue Carriage Crossing Lifestyle Center, Oakland has grown almost 300% since 2010 and boasts lowest-in-the-state property taxes.
The city accepted former Mayor Scott Ferguson's resignation after he claimed to have displayed dishonesty in his personal life and had not been true to his wife. Moving quickly to fill the void, officials chose freshman alderman Chris Goodman to take Ferguson's place.
"Our citizens deserve better," said Mayor Goodman, "especially at a time when so much is going right for our city. We won't be deterred."
City Alderman Kelly Rector believes Oakland has a strong bench of leadership at the city level. "We understand we have little time to waste, and residents have no patience for subpar leadership," Rector said. "Thankfully we have a talented group who can step up and Chris Goodman will keep us moving forward."
The Oakland Chamber has been in the news lately due to a new campaign to raise awareness with businesses and families. The campaign "It's Well within Your Reach" has appeared in television commercials, advertisements in local magazines and through social media channels. A new website (OaklandTNChamber.com) was launched in conjunction with the effort.
"This is an opportunity for leaders to show strength," said Arnie Birmingham, Chairman of the Board for the Chamber, member of the Economic Development Committee and local businessman. "Any city government that has a key figure leave suddenly has to be able to respond quickly to conduct business. Oakland has clearly done that."
While close to the city, Oakland retains the charm of smaller Tennessee communities. It remains quiet and peaceful in an atmosphere of community-backed progress. Families and professionals in the eastern part of the Memphis metroplex may soon discover Oakland as a vibrant new home.
The Oakland Regional Chamber is a nonprofit action agency, designed to support and enhance the economic environment and quality of life in our community. Oakland, TN is (located 19 miles from Bartlett east of Memphis) with a population of over 6,600. For more information, contact the Oakland Regional Chamber located at 51 Main Street in Oakland, TN, 901.466.0286 or visit OaklandTNChamber.com.