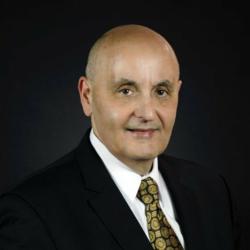 "His extensive involvement with asset management, specifically within our target niche, will be very important to us as we continue to grow our portfolio at Velocity."- Chris Farrar, President and CEO
Westlake Village, CA (PRWEB) March 12, 2013
Velocity Commercial Capital, a specialty finance firm focusing on originating, acquiring and securitizing small balance commercial loans nationwide, announces the addition of Jack Jacob to its senior management team. In his role as Executive Vice President, Jacob will lead Velocity's Servicing and Special Servicing groups.
Jacob brings more than 30 years of banking, servicing, special servicing and real estate experience to the position. Prior to his appointment, Jacob was Vice President for Aurora Bank, formally known as Lehman Brothers Bank, in their commercial real estate Special Assets Department, and previously held management roles at WAMU, American Savings Bank, American Real Estate Group (AREG), and American Savings & Loan.
"I am pleased to announce the addition of Jack Jacob to the management team at Velocity," said Chris Farrar, President and CEO. "His extensive involvement with asset management and servicing, specifically within our niche, will be very important to us as we continue to grow our portfolio at Velocity."
Jacob attended Loyola University and holds a Bachelor's degree from North Park University.
About Velocity
Velocity Commercial Capital is a specialty finance firm focusing on commercial real estate debt. Velocity acquires portfolios of performing and non-performing loans nationwide. In addition, the firm originates small balance loans and acts as special servicer handling distressed assets. Founded in 2004, Velocity is headquartered in Westlake Village, California and operates a satellite sales office in Philadelphia, PA. For more information, please visit: http://www.vcc-inc.com
###