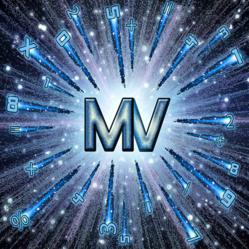 Train Your Brain
Rohnert Park, CA (PRWEB) March 15, 2013
MathVerse offers a single player math space adventure, paired with a competitive online experience that appeals to all ages.
The great thing about MathVerse is that it appeals to all ages because it is about how fast you can complete simple math equations, rather than how good you are at difficult mathematics. As stated before, it offers two types of experiences, single and multiplayer gameplay. In single player, the user is on a quest through our solar system to reach the sun, beginning with Neptune. Each planet consists of a 2 minute round in which the user has to complete a specified number of problems. As the user works their way through the planets they become increasingly more difficult. If the user has what it takes to make it through the solar system and complete the sun, they will be transferred to Canis Majoris, the biggest star in the universe, for their ultimate challenge. On the other end of the spectrum, in compete; the user will have a completely different experience. This online multiplayer experience offers the user a chance to compete against their friends, or just random opponents, in a battle of mathematical wit. The games consist of 3 2-minute rounds in which the users compete to see who can solve the most problems. The person who wins 2 of the 3 rounds wins the match. If the user is dedicated and skilled enough, they will be admitted to the leaderboard. The user with the top ranking on the leaderboard will be given the title, God of Math.
Every user will be given a user card to keep track of their statistics. The user's card will consist of a win/loss ratio, total score, CPCS (Consecutive Problems Correct Streak) and the amount of Gold earned (currency needed to play). This will offer the player a sense of individuality and self-achievement. Through the use of our app, users will not only have fun with their friends, but they will also develop mathematical skills that will transfer to the real word.