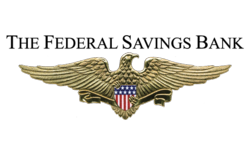 The 30 year fixed rate remains listed below 4% as the Mortgage Bankers Association (MBA) showed a decline of 7 basis points from February 27th to March 6th
Chicago, IL (PRWEB) March 12, 2013
Low mortgage rates are making buying a home very affordable. The Federal Savings Bank encourages all serious home buyers to apply for a mortgage during these opportune times.
While rates are off their 52wk lows, the 30 year fixed rate remains listed below 4% as the Mortgage Bankers Association (MBA) showed a decline of 7 basis points from February 27th to March 6th. In this type of environment investors and first-time homebuuyers alike cannot afford not to take notice.
"All good things must come to an end" says Nick a banker at The Federal Savings Bank. "Now is the time to apply for a mortgage and buy a home because both prices remain affordable and interest rates are low, but this environment will not remain forever."
A rate increase may very well happen as the Federal Reserve agreed in December to keep the Fed funds rate near zero until unemployment falls below 6.5%. As the unemployment rates continues to decline the chance of a rate increase will become a reality. With prices for homes steadily on the rise, based on the US Housing Index, potential buyers must apply for a mortgage now to leverage both the opportunity to grasp a bargain listing and a very low interest rate. For more information or to get start on a home loan, visit: TheFederalSavingsBank.com