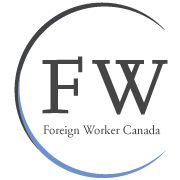 Canada continued the highest sustained level of immigration in Canadian history.
Montreal, Canada (PRWEB) March 12, 2013
According to Canadian Immigration Minister Jason Kenney, for the seventh consecutive year, "Canada continued the highest sustained level of immigration in Canadian history." In the year 2012 alone, more than a quarter million immigrants entered the country, making it one of the most immigrant-welcoming nations in the world.
Current shortages in educated skilled workers in Canada means that the country's needs for labour remains extremely elevated, and there are no signs that the country's need for immigrants will be slowing down anytime soon. These scarcities in the workforce require new immigrants to appease the numerous employment needs. In addition, with baby boomers beginning to retire, provinces like Ontario and Quebec are witnessing an increasing need for immigrant to ensure the prosperity of their industries.
The provincial nominee and federal programs played an integral role in this ample immigration success. In 2012, nearly 10,000 new immigrants were welcomed through the Canadian Experience Class. According to Minister Kenney, "the Canadian Experience Class (CEC) makes Canada more competitive in attracting and retaining the best and brightest individuals with the skills we need. These are people who have already demonstrated their ability to integrate into the Canadian labor market and society." Numbers are only expected to grow as the thriving Canadian economy continues to expand and retain Canada's status as a global economic power.
Additionally, a new milestone was reached when more than 100,000Canadian student visas were granted over the course of last year. These students represent the future of Canadian skilled labor and will allow Canada to prosper economically and socially. As Minister Kenney affirms, "Canada competes globally for the best and brightest minds, so we are continually working to make studying in Canada an attractive choice."
Those who are visiting Canada also gained access to one of the 1 million visitor visas issued last year, another record-breaking number. The Canadian government is set on maximizing the profitability of the tourism industry and reaping the economic benefits of having tourist come to Canada. Since 2004, there has been a 40% increase in the number of visitor visas issued, and it is only expected to rise.
The past year also brought along with it good news for parents and grandparents, as more than 15 000 Super Visas were issued, thus allowing quality time to be spent with loved ones in Canada. This type of visa, which is valid for 10 years, gives permission to parents and grandparents to visit for a maximum of 2 years at a time. The admissibility of eligible applicants was nearly 100% in 2012, and this great volume of visas issued will only contribute to the betterment of the economy.
In addition, immigrants from China, India and the Ukraine also experienced record-breaking numbers this past year. Students as well as foreign workers saw huge amounts of success in a variety of industries, which further affirms Canada's plan to bring in the best foreign talent in order to increase productivity and lucrativeness of all aspects of the Canadian economy.
In the midst of this wave of opportunity and immigration, FWCanada advices prospective immigrants to the country to seek legal expertise when applying to one of the many Canadian immigration programs, as this plays a fundamental role in the success of their applications, and in ensuring that all new foreign arrivals will have all the necessary tools to thrive in their new home.