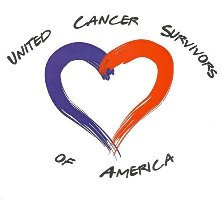 Birmingham, Alabama (PRWEB) March 13, 2013
Patricia Lee, Founder-President of United Cancer Survivors of America, Inc. is proud to announce Alexandra Avram as the Nonprofit's new Public Relations Director. Avram has a long history as a volunteer with both of the Nonprofit's programs, Athletes Kickin' Cancer and Students of Survivors which gives scholarships and monetary awards to cancer surviving parents.
Ms. Avram has been instrumental over the past 7 years in being on the Nonprofit's volunteer teams and during the past year or so chaired several projects. She is also a talented singer/song writer and has actually participated as an artist, in the Nonprofit's biannual SOS Music Fest fundraiser. This past year, she not only participated as an entertainer but also, was Emcee for the event.
It was Ms. Avram who initiated the PR Department at the University of Alabama taking on the Nonprofit's two program's as semester projects. This is where they were able to merge the two together under one umbrella and United Cancer Survivors of America, Inc. was born. The University has taken on the newly named Nonprofit again this semester to help push forward awareness.
Founder-President, Patricia Lee says, "Alex's abundant talents make her a joy and an inspiration. She is always willing to help in any way needed. Her creative public relation ideas for the Nonprofit have proven to be beneficial to our very foundation." Ms.Avram also played soccer for the University of West Florida, in Pensacola her freshman year of college and therefore, has been particularly involved and vital to the Nonprofit's Athlete Kickin' Cancer program. She has not only brought awareness to the program on many levels but served as the program's writer and interviewer for the athletes who were honored on the program's web site. Ms. Avram is also, the sister of Rob Avram, member of the FEC signed rock/alternative band, EveryDay But Friday and Marketing and Concert Director for the Nonprofit.