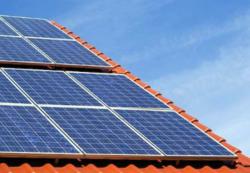 Woodland Hills, California (PRWEB) March 11, 2013
It wasn't too long ago that rooftop solar panels were yet another expensive add-on for high end homes, but then again, it wasn't too long ago that only the rich kids at your high school could afford pocket calculators, let alone mobile phones. Affordable solar power is starting to make its way down the income ladder, and a pair of statewide California solar programs show how that's good news for utility customers and taxpayers, too.
The Solar Center of Woodland Hills, California has announced the availability MASH, for Multifamily Affordable Solar Housing. That program qualifies eligible buildings for solar incentives. The basic aim of the program is to reduce electricity costs for low-income households, which can help ease the need to subsidize those expenses through utility rates or other public programs.
Included in the package is the goal of raising energy awareness among the occupants and property developers, too.
An even more interesting program is SASH, for Single-family Affordable Solar Homes, funded by multiple public and private sources. It is administered for California by the nonprofit group Grid Alternatives, which works one-on-one to engage low-income families in sustainable energy while promoting workforce development through the state's booming solar industry.
One reason why rooftop solar panels are so expensive is the "soft costs" of installations including permitting, site design and grid connection. Under the SASH model, Grid Alternatives helps families through the entire process, including filing for rebates.
The SASH model also includes weatherization and energy efficiency upgrades to help the homeowner get the most bang out of the solar installation. Grid Alternatives is a licensed solar installer as well as a nonprofit, which qualifies it to lead teams of solar industry trainees and other community members through the installation process. That's a win for households with lower energy bills and for underemployed workers with new experience that matches in-demand skills, while easing the need for public assistance.
Public Housing and Affordable Solar Power
SASH and MASH apply to privately owned low-income housing, and as it turns out there is a parallel movement afoot in government-owned housing as well.
Back in 2009, the San Francisco Housing Authority began installing solar panels on public housing. Solar projects in Chicago and Portland took it up to the next level by treating solar panels as one element in the design of healthier, more sustainable public housing.
Solar Power for the 99%
What could really blow the lid off the affordable rooftop solar market, though, is the skyrocketing popularity of power purchase agreements (PPAs). Under a PPA, the property owner pays only for the solar power, typically at a rate far below grid-supplied electricity.
The Solar Center of Woodland Hills, California can be reached at (877) 207-6527.