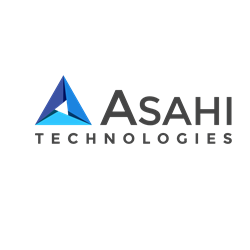 New York Metro Area, New York (PRWEB) March 13, 2013
The leading provider of integrated software solutions and application development services, Asahi Technologies, today announced its approach to enable individual web developers and companies to create next-generation, end-to-end PHP applications that help them to write dynamically-generated web pages rapidly and with great convenience. With a comprehensive suite of PHP application development services offered by Asahi Technologies, it is expected to empower the websites to achieve superior performance and quality.
PHP is the most widely accepted, open source programming language that is extensively used in prompt and high-quality website development, building dynamic, interactive and flexible custom-designed websites. It is one of the most powerful platforms for creating highly scalable and intuitive PHP applications that balance superior performance with lower operational costs. PHP applications are a powerful marketing tool, enabling the website owners to reach out to a larger global audience and seamlessly connect to them in the breeze. Highly intuitive, scalable, and engaging PHP applications are the foundation of the extensive brand promotion and awareness.
PHP application development is among the core specializations of Asahi Technologies, offering a team of dedicated PHP developers who have stood the test of time, technology, and implementation across multiple platforms. The company has successfully completed and delivered simplex to complex projects, designing and developing interactive and intuitive applications that are based on PHP programming language. Asahi Technologies has introduced its PHP application development services across different market verticals such as:

E-commerce web applications, shopping carts, and product catalogue
Web portal development and business web application development
Custom enterprise PHP application development
Content Management System and customer relationship management
Directory portals and classifieds
Community and social networking portal development
Bulletin boards, forum or blog
In the context of incorporating PHP application development solutions in service portfolio, Vinod Subbaiah, CEO, Asahi Technologies, said, "We offer comprehensive and affordable services in design, development, and implementation of highly interactive, intuitive, and engaging PHP applications that enhance the quality and performance of websites dramatically. We have successfully earned a huge network of PHP developers and enterprises who have a demand for reliable and robust PHP application development solutions provided by us." The PHP application development services offered by Asahi Technologies are:
Custom PHP application development services, which include system analytics, GUI design, application maintenance, coding, and quality assurance
Scalable, robust, and secure custom enterprise PHP application development
PHP e-commerce web applications customization and development using Magento
Open source CMS application customization and development using WordPress and Joomla
Support for quick PHP application design and development, typically based on MVC architecture
Asahi Technologies ensure quick turnaround time and cost-effective application development solutions, customized to meet specific client requirements.
For more information on PHP application development, please visit Asahi Technologies