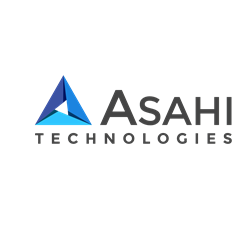 Our Catalyst web app development services ensure a smooth and simple web development process, enabling organizations to maximize the potential of the Catalyst framework.
New York (PRWEB) March 12, 2013
An open-source, Perl based Model-View-Controller framework, renowned for flexibility and choice, Catalyst is superior to all PHP frameworks. Providing numerous features and the core environment, Catalyst enables site owners to build virtually anything effortlessly. Even with limited or no coding capabilities, Catalyst can be used to build fully-functional websites from scratch. Unlike other web frameworks, every Catalyst website looks fresh and different. And to help small and mid level businesses leverage the power of this technology, the Catalyst Web Application Development services in New York.
Catalyst is highly flexible, much more flexible even than Ruby on Rails, Python frameworks and other PHP frameworks. Powering many high profile sites like BBC iPlayer, 123people, magazines.com, andurbia.de, and others, Catalyst enables the use of over 12,000 Perl modules available on Comprehensive Perl Archive Network (CPAN). The web framework provides a myriad of advanced, high-level, drop-in solutions to all kinds of business problems and requirements without limiting access to the details. High-end features like templating, ORM, authentication and automatic session management facilitate quick development and implementation of Catalyst applications. The most striking feature of Catalyst is its unique approach to offer high-level features as optional plugins and modules. So, instead of re-creating all this functionality, Catalyst provides a framework to bring together seamlessly what already exists.
Focusing on keeping things small and simple, Catalyst is a great choice for ROI focused small business owners. Site owners can choose from a wealth of available models and views, drop in a bunch of plugins and create the setup that fits them the best. The robustness, scalability and simple object hierarchies of this framework, make Catalyst the ideal choice for rapid web app development.
For internet entrepreneurs seeking flexibility, Catalyst is the apt choice as the CPAN global repository provides them the distinct advantage to reuse its existing code. Making use of everything that is available on CPAN, Catalyst has quickly grown to become one of the most feature-rich frameworks that supports a number of experimental web patterns. The excellent web application framework, offers innumerable plugins that can be used for authentication, authorization, caching, sending email, and many other things. "Our Catalyst web app development services ensure a smooth and simple web development process, enabling organizations to maximize the potential of the Catalyst framework, added Mr. Vinod Subbaiah, the CEO and Founder of Asahi Technologies.
To help firms know more about Catalyst Web App development services, Asahi Technologies provides a free online consultation to clients letting them understand their development options.
About Asahi Technologies
Asahi Technologies is a New York based web design and development firm that provides software consulting and Web solutions to small and medium level businesses all across North America. Asahi Technologies specializes in responsive design, cloud computing, online marketing, mobile application development and open source technologies. Under the leadership of Mr. Vinod Subbaiah, who himself started his career as a software programmer, Asahi Technologies' team comprises of experienced software professionals having extensive knowledge of technology with B2C and B2B operations. The firm's headquarters is located in New York City, NY.