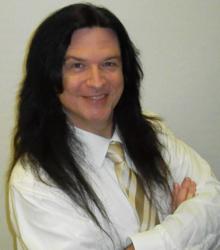 Hyannis, MA (PRWEB) March 13, 2013
According to one recovered alcoholic, there is an answer to chronic alcoholism and drug addiction that cannot be found in conventional treatment. The solution lies in nothing more complicated than getting free from anger.
Danny J. Schwarzhoff, who in addition to a drinking obsession also suffered from suicidal ideation, depression and a host of mental and physical disorders, claims to have conquered all obsessive behaviors including drinking, and he shows others how to do it. He does it through a very special technique he has been introducing to alcoholics over the last decade.
With the January release of his new, groundbreaking book,"Real Meditation for Real Alcoholics," he seizes the opportunity to delineate the approach on an even grander scale.
According to the author, "When alcoholics and addicts become free from anger, they lose their addictions and recover from the mental and physical disorders that often continue to plague them even long after sobriety has been reached. Even recovered alcoholics, already sober in Twelve Step fellowships need this." But he warns that such freedom is only possible once they adopt a conscious lifestyle unlocking the secret code to alcoholism.
Hoping that one day they will indisputably prove that alcoholism is a disease, medicine has spawned multitudes of recovery models and pharmaceutical proposals. "Proceed as if" has been the chosen approach, but with no clear pathology identified all efforts have fallen short. No advancement in the treatment or cure of alcoholism has occurred in the last several centuries. That is because alcoholism isn't a disease. It is a set of symptoms—a physical and mental syndrome of effects tracing back to an original source.
According to Schwarzhoff, the solution is simpler than the average medical specialist will care to admit. "Treating symptoms of any sickness and leaving the cause unaddressed never results in true recovery. There is a pathology of spiritual disease. Not physiological or psychological," he says.
In his book, Schwarzhoff claims that the solution boils down to finding a defense against damaging emotions. The author presents a clear illustration of the mysteriously simple dynamics of spiritual disease. He directs his audience toward spontaneous spiritual awakening with a heavy emphasis on the daily maintenance of an awakened, conscious state through a special meditation provided. He has worked one-on-one with alcoholics and addicts all over the world, and now with the release of his book, hopes to make it available to anyone. It is the very same meditation he has taught his wife and two children, making conscious living and wellness a family affair.
Conventional wisdom teaches that anger is normal and something we need to accept as part of our makeup. Some even believe that anger can be healthy. "Not so," says Schwarzhoff. "Anger is an expression of the most dangerous force in the universe. The better we develop our immunity to emotions like anger, the better quality of life we have."
It is Schwarzhoff's contention that the mind of the alcoholic has been taken over and is being influenced by forces they do not comprehend. This is something that is beyond the understanding and training of the secular mind.
As a recovered alcoholic and pioneer in the field of meditation for alcoholics, Danny J. Schwarzhoff's ideas are beginning to transform the way the recovery community views spiritual disease, awakening and healing. Through his technique he shows how to effectively employ a non-religious, Twelve Step friendly meditation exercise. Astonishingly, he gives it away free.
Schwarzhoff's anger solution isn't just for drunks. Not only has he fully conquered anger and recovered from alcoholism and substance abuse, but through the special technique integrated into the standard recovery process he has been able to conquer major depression, anxiety, smoking, onset type II diabetes, obesity, high cholesterol, sugar addiction, colitis, and other dysfunctions.
As its cover promises,"Real Meditation for Real Alcoholics" introduces readers to the special, non-religious meditation technique. It is a unique method that does not clash with the fundamental spiritual Principles laid into the recovery foundation of many recovered and so-called "recovering" alcoholics. It convinces readers that, like the author, they too can easily access a very special spiritual skill that is unlike any they have ever seen before. It will enliven their recovery experience while still practicing the Principles they so cherish.
Released in the U.S. and U.K. January, 2013, "Real Meditation for Real Alcoholics" is available on Amazon and Kindle, through Barnes & Noble.
To schedule an interview with Danny J. Schwarzhoff, please call him at (917) 512-8247 or email Danny at danny(at)dannyschwarzhoff(dot)net
###