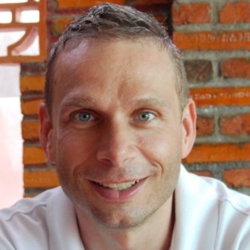 Dennis will be upholding our principle of being a 'Zero-Risk Solution', ensuring HiringBoss goes live on time, within budget and is a pleasant journey for our customers- with no surprises.
(PRWEB) March 12, 2013
HiringBoss, the Asia-based provider of Cloud-based applicant tracking and talent management software, today announced the appointment of Dennis Philipse as Director of Client Solutions. Philipse's appointment is the first in series of major new talent injections of industry heavyweights that HiringBoss has planned for 2013. It comes fresh off the back of their recently completed $5 million USD series A investment from JAFCO, and further underlines HiringBoss's commitment to establishing themselves as Asia's dominant HR and Recruiting software provider.
At HiringBoss, Philipse will oversee customer implementations, training, support and best practice as the company continue their fast-paced growth trajectory across the Asia region. Philipse joins HiringBoss from a Sales Solutions executive role at SuccessFactors/SAP, where he held a regional remit of Asia-Pacific and Japan. Prior to this, he was with Lumesse (formerly Stepstone Solutions) for 6 years, based in Europe and China as Professional Services Director.
As Philipse today explained, "This is a very hands-on role, all about understanding our customers' requirements and empowering them for success with our HR and Recruiting technology solutions. Our relationship with our clients doesn't stop at 'Go-Live', in fact that's when our journey with the customer towards better HR process enablement really gets going. It's about meshing a big picture view with an eye for detail, and ensuring clients see ongoing value and success by using HiringBoss."
Over the course of his 15 year career, Philipse has built a stellar reputation for focusing on customer needs, delivering on his promises and upholding operational excellence. He has a unique global knowledge perspective from a combination of European and Asian appointments, so understands first-hand the keymarket differentials of the Asia region and how it all fits together.
HiringBoss Chief Operating Officer, Rolf Bezemer, commented,"Very few people, if any, have the degree of expertise Dennis has in implementing HR software across Asia, spanning such a diverse portfolio of countries, customers, teams and solutions. He understands how important it is for HR Directors and CIOs to implement these types of projects and he grasps the nuances of doing business in all of the different countries across the region."
Bezemer added, "Dennis will be upholding our principle of being a 'Zero-Risk Solution', ensuring HiringBoss goes live on time, within budget and is a pleasant journey for our customers- with no surprises. His passion, drive and charisma make him the perfect fit to take the HiringBoss customer satisfaction index to the next level."
Philipse added "As someone who knows and understands the world of talent management solutions, there is no more exciting or compelling place to be right now than HiringBoss. This is a fresh and energetic organisation with the flexibility to listen and quickly react to our customers, without being held back by restrictive internal processes. I see a sophisticated and easy-to-use product, backed up by a team firing on all cylinders. It's a great start-up story, but most importantly HiringBoss is a great solution. I look forward to cementing HiringBoss's position as Asia's number 1 HR software solution. Bring it on."
Philipse will be instrumental in implementing the first customer instances of StaffingBoss and HrBoss, the two new software solutions scheduled for release by HiringBoss in Q2 of 2013.
About HiringBoss:
Launched in 2011, HiringBoss is one of the fastest growing tech start-ups in Asia and a significant new contender in the global arena of HR technology and Talent Management. HiringBoss combines innovative features, a best-in-class user interface and multi-language compatibility with intuitive design. Suitable for businesses of all sizes, we have clients across a range of industries spanning Government, Engineering, Manufacturing and Pharmaceuticals. These include the Mitsubishi Fuso, Canon and the Singapore Tourism Board. With offices currently operating in Singapore, Japan, Vietnam and Indonesia we have immediate plans for expansion into a further 5 Asian countries in 2013.
We are currently looking for talented and motivated superstars to join the HiringBoss story