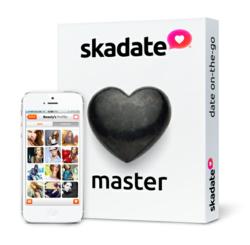 SkaDate Master is what it says on the tin - a Master solution for starting a dating site or online community.
Salem, OR (PRWEB) March 18, 2013
Skalfa LLC, the leading community and dating software provider, is happy to report about the release of the newest version of its acclaimed online dating solution SkaDate. As with all Skalfa releases, SkaDate Master takes cue from the latest industry trends and places major emphasis on performance, security and location features.
Over the last year Skalfa collected user feedback and researched market directions, making SkaDate Master a natural progression for the already-popular and feature-packed solution. With several dozen key elements under the hood, SkaDate remains at the forefront of the online dating software market, steadily adding more specialty items to its ever-growing collection of features.
"It was always our goal to produce a tool accessible to as wide an audience as possible," said Skalfa SEO Emil Sarnogoev during the launch. "The challenge with SkaDate Master was to make a user-friendly product for both, corporate clients and independent startupers looking to catch a break in online dating industry."
As the name implies, SkaDate Master is the pinnacle of Skalfa's development over the years. Each iteration of the product added more components depending on immediate market demands. In the early days this mainly affected functional site features like Matchmaking, Games, User-credits, Photo/Video Uploads, IM Chat, etc. Last year saw the release of SkaDate Mobile Apps for iOS, Android and Blackberry devices, as well as integration of a native Newsfeed, pioneering the trend across the industry.
This time over, SkaDate Master takes the solution to a new level by significantly improving software performance for content-heavy sites, stepping-up anti-spam security, integrating Google Maps, introducing a general overhaul of the management system with Drag and Drop Navigation and Language Auto-select, as well as rolling-out Slideshow options, expanding Classifieds and revamping Blogs, among dozens of other enhancements. Placing site operation speed and security as the top priority, once again distinguished SkaDate from other online dating scripts available.
"SkaDate Master is what it says on the tin - a Master solution for starting a dating site or online community," says SkaDate Product Manager Zima Sanfilippo. "All you need is an idea of the end-result, and SkaDate Master will get you there - it allows shaping up a website to suit virtually any dating niche or online community purpose."
As with several last SkaDate versions, SkaDate Master is fully backwards compatible, ensuring that clients operating prior software builds will have no problems upgrading their member bases. At the same time, the Design department within Skalfa has supplemented the release with a brand new exclusive theme, further distinguishing the product from competition with its collection of professional community and dating templates.
For a full list of new features and improvements check SkaDate Blog, or try SkaDate Demo to see the solution in action. Please contact SkaDate Live Pre-Sales Chat if you have any additional questions regarding SkaDate Master.