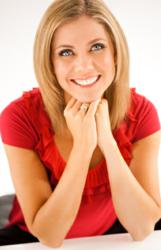 You must be aware that the internet is always changing, and it's important to stay on top of the news.
Sydney, Australia (PRWEB) March 13, 2013
The world of the internet is in a constant change and while people might understand what is currently going on online, being absent for only a week from the online environment means losing track of important information. For example, they might miss important pieces of social media news, such as the fact that Facebook has recently changed their News Feed and Timeline - again, and Google Plus have done the same with their cover images.
These are but two of the latest important news that have come up during the past week. Therefore Fiona Lewis, CEO at Super Savvy Business Australia, created a new video in which she explains these changes in detail.
Ms Lewis begins her SEO Word of the Week video release talking about the newest update from Google. Many have wondered along years 'How does Google Search work?' - well, this week they explained everything in detail. A new infographic was published on one of the official Google websites. Ms Lewis has analysed the infographic and as a result, in the video she explains the major traits business owners need to pay attention to when searching for ways to improve their website rankings.
Ms Lewis explains how the Google Infographic is portioned into three main sections and she also gives some clues on how the Google search algorithm works to find the most relevant search results.
"On the idea of spam," Ms Lewis says, "I came across a recent video by Google's Matt Cutts in which he explains how Google actually does their manual reviews and whether or not they have a set system in which to identify sites that they consider to be spam. Now, remember, if your site is considered to be spam, there is a very good chance that it will not rank very well, or even be de-indexed."
Going on, another idea on which Ms Lewis insists in her SEO Word of the Week video release is that of social media changes and tweaks. As Ms Lewis points out, "There are lots of changes being implemented every couple of weeks. It just seems to be that as soon as we get used to one layout, feature or design, then there comes a new one."
Ms Lewis then offers the example of two of the most popular social media networks, Facebook and Google Plus. They both have seen a couple of major changes during last week. For example, Ms Lewis notices how Facebook has modified once again their News Feed and the Timeline. Some of the changes that Ms Lewis stops upon regard the "the little tiles that are set underneath your Timeline cover have now disappeared and been replaced with Tabs.The News Feeds are becoming more content specific, with the ability now to be able to share music, where pictures are bigger and even adds are bigger."
Ms Lewis also analyses the latest changes that have occurred in the Google Plus design layout. Overall, the Super Savvy Business CEO welcomes all these changes, and concludes that, "it is a better user experience" for both Facebook users and Google Plus users.
At the end of the video release, she once again points out the importance of business owners to be able to stay on top of the news and to overcome their competition by having the latest online updates at their fingertips. As a result, Ms Lewis suggests that all business owners should have a weekly digest with the latest and most important news of the week delivered in a short and informative way.
Fiona Lewis concludes that the Super Savvy Business newsletter might be the right solution to all those who are looking forward to staying informed about the latest online innovations. Those interested in signing up for the weekly Word of the Week video releases can access http://www.supersavvybusiness.com/ for more information about the company, its products and its weekly news updates.