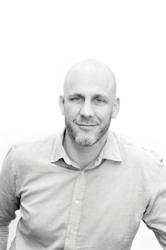 Hiring, developing and retaining the best people in the industry is a significant source of competitive advantage that helps to differentiate us in our marketplace
Basingstoke, Hampshire (PRWEB UK) 12 March 2013
NewVoiceMedia, a leading provider of cloud contact centre solutions, has been accredited with a 2 star rating by workplace engagement specialists Best Companies.
Nearly 900 UK companies entered the award scheme this year, which acknowledges excellence in the workplace. NewVoiceMedia achieved a rating of 'outstanding' in its first year of participating in the survey, which is extremely unusual as less than 30% of organisations received the top 3 star (exemplary) or 2 star (outstanding) rankings.
Ranking rates businesses based on employee responses to a series of questions around a company's ability to provide leadership, wellbeing and personal growth, as well as canvassing people's views on their management, colleagues and happiness.
The survey identified 'My Company' as NewVoiceMedia's highest ranking factor, revealing that employees are excited about the vision and execution of the organisation and believe they can make a valuable contribution to its success. Best Companies also highlighted its excellent employee benefits, along with competitive overall remuneration.
Jonathan Gale, CEO of NewVoiceMedia, commented: "Our people are central to our success and we work hard to make NewVoiceMedia a happy and stimulating place to work, offering excellent opportunities and benefits. Hiring, developing and retaining the best people in the industry is a significant source of competitive advantage that helps to differentiate us in our marketplace. All employee feedback is valuable to us and the Best Companies survey was the perfect chance for everyone to voice their opinions and share ideas.
"It was great to see how well we are performing as an employer and how we can improve year on year. Our vision is to be an employer of choice, and achieving a 2 star rating confirms that we are well on the way to reaching our goal. I would like to thank our talented staff for their contribution to our success".
For further information, please visit: http://www.newvoicemedia.com.