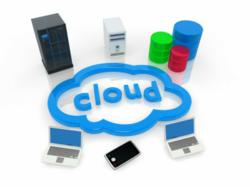 Dialtel announced today the release of a completely redesigned product for The Dialer Cloud which offers Dialer Leasing.
(PRWEB) March 18, 2013
Dialtel announced today the release of a completely redesigned product for The Dialer Cloud which offers Dialer Leasing.
They initially announced the launch of The Dialer Cloud in January of 2013, since that time they have had many customers inquiring about this new service. However, they ran into some big problems as the customers that were inquiring were very confused about how the offering worked.
Dialtel CEO, Erik Scanlan, said in a statement, "I knew from the start that I was offering something that the market had not yet seen. Unfortunately, I overcomplicated this new product offering with too much technical detail that confused the customers. The good news is that the feedback from the customers has allowed me to form a very simplified version that will be better than the first offering. I am very excited at the adjustments that were made to the product and I feel very confident that this offering will be easier to explain and grasp by interested prospects."
Dialtel planned on selling the Voice Broadcasting hardware outright to the customer and then charging a hosting fee to connect the dialer to their network. They were going to allow customers to connect it out of a home or office for smaller systems ranging from 12-48 lines and suggest data center environments for systems 96-600 lines. They also planned to run internet speed tests to verify the customers could host it out of a home or office environment.
This caused major confusion for customers and even for Dialtel. They decided quickly after going through inquiries that a change was desperately needed to make the program simple and easy for customers to understand.
To satisfy this new requirement, Dialtel eliminated the option of selling the hardware and decided to go with lease only options out of a data center. They eliminated the smaller 12-48 lines systems and went with 50-600 line systems to be hosted by Dialtel in a data center of their choosing.
They also added Least Cost Routing as the major attraction to the product. Rather than allowing the customer to connect to their own carrier, they decided that the customer should simply connect to Dialtel's newly developed LCR. This would have been an obvious choice when they first released The Dialer Cloud, but the Least Cost Routing platform was still in development in January and the future of that release was not entirely certain.
Dialtel will now be able to setup customers quicker and easier. The customer will be able to save more money utilizing Dialtel's LCR and Dialtel can lock in a low rate for the customer by using a Rate Cap. It is a win-win for both Dialtel and the customer.