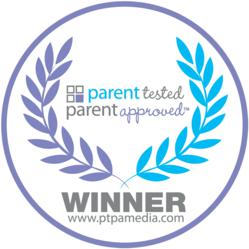 Seeing the PTPA Winner's Seal on a product package or website helps consumers identify products that have been tested and recommended by other consumers
Toronto, Ontario (PRWEB) March 12, 2013
With a new season a mere few weeks away, consumers are ramping up their spending on products to simplify their family life. Whether looking for personalized labels for sippy cups and baby bottles like Snugaroos, or getting some help in the kitchen with prep work from T-fal's Fresh Express, or ensuring family safety with apps like Family by Sygic, PTPA Media has parents covered with its newest award recipients.
PTPA Media has North America's largest testing community – a credible third party resource for consumers with over 60,000 volunteer testers.
"Seeing the PTPA Winner's Seal on a product package or website helps consumers identify products that have been tested and recommended by other consumers. It's like shopping with one's best friend," says PTPA Founder and CEO, Sharon Vinderine.
Since 2008, PTPA has evaluated thousands of products and services from leading manufacturers and emerging brands. Because independent parents evaluate these products in their own homes, PTPA winners are chosen based on merit and consumer experience – not on commercial considerations.
PTPA Media has become a recognized source by the media for credible and reliable recommendations for their audiences. Recognized TV personality, PTPA Founder and CEO Sharon Vinderine has presented PTPA Award winners on over 60 morning shows including the Rachael Ray Show, The Ricki Lake Show, HLN's Raising America, Fox and Friends, Canada AM and Global.
Here are just a few of the innovative new products to receive the PTPA Winner's Seal of Approval for their most recent campaign:
Sailun Tires Terramax CVR and A/T: Designed to deliver superior traction, these tires provide exceptional handling and a comfortable ride for an exceptional price families will love.
SparkPlay: Ignite imagination with these monthly delivered themed play packages. It's ideal for a busy parent looking for an authentic way to play or for grandparents who need play ideas.
Mixie: The ideal baby bottle for formula-fed babies. Add formula to the bottom and water into the top. When it's feeding time simply press the button underneath and shake to mix!
Co-branded Coppertone UPF 50+ Headwear: Meeting the highest standards in UV Protection in headwear, these unique, adorable and functional hats have built in UV ensuring your child is sun safe.
Colief Infant Drops: The lactase enzyme in these drops can help to reduce colic-associated crying times by 45% when caused by temporary lactose intolerance.
Baby Snug: The safe and comfortable seat that converts as your baby grows to meet their needs! It's perfect for on-the-go or at home and comes in adorable colors!
Also among the list of recent winners are: The Nurture T-Shirt from Au Fait Mama, Weleda's Calendula Diaper Care cream, The Bed Sled which allows for easy patient movement, NQ Family Guardian; the complete mobile safety app suite, The Boppy Nursing Pillow and SunRype Slim, the delicious 10 calorie fruit drink that doesn't contain aspartame.
For a complete list of winners, please visit PTPA's Winner List.