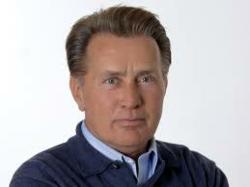 Activism has changed dramatically from a generation ago, as a new group of activists take to cyberspace to advance their causes.
Hollywood, CA (PRWEB) March 12, 2013
The producers of Breakthroughs with Martin Sheen are announcing an upcoming report into how technology is changing our level of activism when it comes to important causes.
Breakthroughs Martin Sheen PBS is an independently produced television series airing in markets around the country on public television. The program is hosted by the legendary Martin Sheen, who is about to embark on his second half-century in American entertainment in 2013. Mr. Sheen has developed a reputation as one of Hollywood's most respected actors during a career that includes more than 60 film appearances.
Breakthroughs Martin Sheen reviews the influence of technology on our world, and it is also influencing how we become activists for causes we care about. Technology like social media has given rise to a new generation of social activists, who can broadcast their own views on issues to their friends on Facebook or followers on Twitter.
In this new report, Breakthroughs will be talking to messaging experts from a number of special interest organizations to see how they are using social media to advance their cause and bring new activists to their issues. The producers will also be exploring how this same technology is being used by activists to influence the voting behavior of elected officials.
The producers of Breakthroughs Martin Sheen are targeting a May distribution date for the new report. Check local listings for air times on public television and PBS affiliates in individual markets. For more information the producers can be contacted via the official website for the show at breakthroughsptv.com.