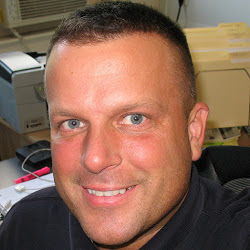 We are especially excited about CareersInArmenia, It will be our first European job board.
Branford, CT (PRWEB) March 13, 2013
This year is an exciting one for Contract Staffing Recruiters as the executive staffing agency prepares to launch new job boards, add staff, and expand overseas, according to President Mike Toohey.
Toohey established Contract Staffing Recruiters in 1998 when he created CarreersInConnecticut.com as the firm's first career board. Contract Staffing Recruiters places contract and direct candidates in all positions and disciplines in a variety of industries, including financial, life sciences, manufacturing, pharmaceutical, professional services, and telecommunications. The firm also provides Recruitment Process Outsourcing and runs CareersInNewYork.com and CareersInNorthDakota.com career boards in addition to CareersInConnecticut.com
The firm will launch two new job boards this year: CareersInFlorida.com in April and CareersInArmenia.com in June.
"We are especially excited about CareersInArmenia," he said. "It will be our first European job board."
Toohey has specific reasons for creating job boards for these areas. Many of the manufacturing firms in Connecticut have relocated or expanded into Florida, so it was logical for Contract Staffing Recruiters to have a presence for that market, Toohey said. He also plans to open a physical office in Florida. The Armenian job board is the firm's first step to opening a physical location there as well that would be staffed by a former candidate of Toohey's who is interested in returning to Armenia where she is originally from.
"Many of our financial clients in New York City have offices in England, France, China, and Hong Kong," Toohey said. "One of our clients in NYC is teaming up with us on our build out in Armenia. Our facility in Armenia will allow us to do recruiting 24 hours a day for our clients now in the USA, Europe, and Asia."
Contract Staffing Recruiters' staff is growing as well. The firm has added two new recruiters since the first of the year and plans to add more account managers and sales people, especially in Florida, Toohey said.
Toohey expects the growth to continue. He is already planning on launching more career boards, including one for England. The firm is also starting a division for off-site and on-site HR and benefits assistance for their clients.
He credits much of this growth to his relationship with contract staffing back-office service Top Echelon Contracting (TEC). Because TEC becomes the employer for the firm's contractors and handles the administrative, financial, and legal details of the contract placements, Contract Staffing Recruiters is able to focus on the recruiting and sales side of the business.
"It just eases the burden," Toohey said. "I don't have to go to the bank to ask them to increase my credit line, so I can fund a new client's payroll or worry about missing something on employee paperwork."
Contract Staffing Recruiters began working with TEC in 2010 and has made a great number of contract placements through its back office.
"In the three years that I have worked with Mike, he has always been dedicated to creating the right fit between a client and his candidate," said TEC Contract Staffing Administrator Tammi Shields. "Mike is always a pleasure to work with on all his assignments. I think we work so well together because key to his business and ours is excellent customer service. Providing contract staffing along side his perm business has increased his business and allowed him to grow."