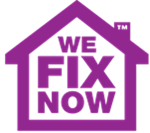 The advice comes following last month's Cooking Fire Safety Month.
(PRWEB UK) 15 March 2013
It has been reported in Manchester Evening News that fire crews attended a number of incidents resulting from chip pans being left unattended. There was also an incident where an oven was switched on accidently, causing the oven seal to catch light, as well as one in Shrewsbury Street where the build-up of fat in an oven caught fire.
As well as Cricklewood plumbers, We Fix Now also offers a number of Gas Safe Registered engineers who specialise in installing, maintaining and repairing kitchen appliances such as ovens. Naturally the team were concerned by this news and have issued the following advice.
"This just serves to emphasise how important it is to never leave ovens- or any other appliances unattended, or to allow grease and fat to build up. Homeowners can also protect themselves and their families from the threat of fire by making sure gas appliances are on the right setting and burning correctly with the correct operating pressure. It is also essential to make sure that harmful gases are being removed from the appliance safely outside and that all ventilation routes are kept clear.
"If you are worried about any of your gas appliances, be sure to contact a team of registered engineers such as We Fix Now. Also remember to get them checked at least once a year."
The advice comes following last month's Cooking Fire Safety Month.
We Fix Now is a London-based company providing emergency electricians and plumbing in London and counties. Renowned for their fast and effective service, the firm also specialise in unblocking drains, fixing central heating and boilers and sorting problems with gas. With a strong focus on customer service, We Fix Now prides itself on providing fully qualified and experienced engineers day and night, every day of the year.