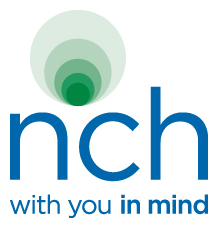 Each session will look at why the client smokes and any emotional connections they have with it.
(PRWEB UK) 12 March 2013
According to reports by the BBC, smoking in Britain has more than halved over the last 40 years. The General Lifestyle Survey indicates that 45 percent of adults smoked in 1974 compared to 20 percent in 2011. The decrease is said to be due to increased awareness and hard hitting campaigns run by the Government with the aim of reducing the amount of people that smoke. Over time we have become aware of the risk and dangers of smoking which can lead to heart problems and cancer. This was enforced even more so through the introduction of the smoking ban in 2007 stopping smoking in the workplace, restaurants and pubs.
Commenting on the survey's findings, Dr Penny Woods, Chief Executive of the British Lung Foundation, said, '(This is) a testament to the effectiveness of combined legislation and awareness raising in tackling what is Britain's leading cause of preventable illness and premature death.'
The findings are great news for the National Council for Hypnotherapy whose accredited practitioners often help people to stop smoking. Whilst the National Health Service helps thousands to quit, others turn to hypnotherapy for advice. The organisation offers hypnotherapy as a way to stop clients smoking by changing their approach to cigarettes and the emotions they connect with them.
A representative explained, 'NCH members often see clients who have tried every other way to quit and are trying hypnotherapy as a last resort. Each session will look at why the client smokes and any emotional connections they have with it. After addressing this they will work towards disconnecting any desire to smoke which some can achieve in one session, others longer.'
The National Council for Hypnotherapy continues to raise awareness of the benefits of hypnotherapy.
NCH represents over 1800 hypnotherapy professionals within the UK and is committed to ensuring the highest possible professional standards amongst our members. Those looking for help with smoking, weight, anxiety, panic attacks, habits and phobias may be helped by a local NCH accredited therapist, look for the NCH seal of approval on their websites. As one of the largest registers of independent Hypnotherapists, the National Council for Hypnotherapy (NCH) is actively involved with the Complementary and Natural Healthcare Council (CNHC) and strives to develop standards for the benefit of the profession, now and into the future.