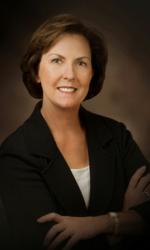 Each of the women being recognized has used her passion and commitment to propel this great industry forward. - Peggy Smedley, Connected World Magazine
MINNEAPOLIS, MN (PRWEB) March 12, 2013
Patricia Sharma of Multi-Tech Systems, a leading M2M (machine-to-machine) solutions provider, is named among Connected World magazine's inaugural Women of M2M list. According to Connected World magazine, each woman on this list has demonstrated exemplary leadership and accelerated the growth of M2M while inspiring other future M2M industry advocates.
Patricia Sharma, President and CEO of Multi-Tech Systems, took the helm in April 2007, succeeding her husband, Dr. Raghu Sharma, who passed away. Dr. Sharma was a key innovator in the M2M marketplace whose entrepreneurial and engineering spirit formed the Multi-Tech culture from its beginnings in 1970. Patricia Sharma built on the success of the quality hardware offering and transitioned Multi-Tech into a more comprehensive solutions provider, working with companies across many vertical markets to help them achieve the shortest path to connectivity. Through her leadership, Multi-Tech has capitalized on its deep technical knowledge to become uniquely positioned to solve individual customer challenges.
"Success is not just about the bigger title. At this point in their life, for the Women of M2M, it's about enjoying what they do and giving something back. It's helping other women enjoy the same sense of accomplishment," says Peggy Smedley, editorial director, Connected World magazine and president, Specialty Publishing Co. "Each of the women being recognized has used her passion and commitment to propel this great industry forward. And with their guidance, those following in their footsteps will continue this tradition."
To find out more about the Women of M2M, as well as read their individual profiles, be sure to pick up either the print or digital ]version of Connected World magazine's April/May issue at http://connectedworldmag.com.
Read about Multi-Tech Systems' women leaders at http://www.multitech.com/women.go.
About Connected World magazine
Connected World is the business and technology publication that provides the intelligence industry titans need and the guidance consumers crave. It's all about M2M. http://www.connectedworldmag.com.
About Multi-Tech Systems
Multi-Tech Systems has been delivering industry-leading M2M (machine-to-machine) communications solutions since 1970. With more than 22 million devices deployed worldwide, Multi-Tech focuses on helping customers achieve the shortest path to M2M connectivity – from concept to implementation and total lifecycle management. Whether a project is simple or very complex, Multi-Tech has the resources and expertise to work with any development team to customize a hardware or software solution that maximizes speed to market and return on investment. With carrier-approved external and embedded modems and gateways, Multi-Tech makes it easy and fast to connect your devices to networks anywhere in the world. We work with clients in almost any market to enable cellular, analog, Wi-Fi®, Bluetooth® and GPS capabilities into a solution to achieve superior business results. If we don't have it, we will develop it. Multi-Tech established its reputation for Innovative Designs and Innovative Solutions by obtaining 80+ patents and certifications from more than 30 carriers and over 80 countries. Multi-Tech has made M2M Simplified for thousands of customers around the globe. http://www.multitech.com. Twitter: http://www.twitter.com/MultiTechSys.