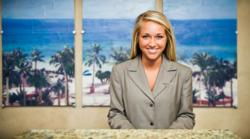 Our top priority is to hear and understand what travelers are looking for while staying with us.
Clearwater, FL (PRWEB) March 14, 2013
Guest request communication cards, a service providing frequently forgotten items and healthy, balanced menu offerings are a sampling of the new features available at Hyatt Regency Clearwater Beach Resort and Spa as a result of its effort to listen more to guests' needs and to provide an experience tailored to their individual preferences.
Each of the new guest enhancements offered at Hyatt Regency Clearwater Beach are based on insights from female travelers collected as a part of the most extensive guest listening exercise in Hyatt's history. The launch of these new amenities and services marks the first milestone in Hyatt's evolution of hospitality, which includes changing the conversation with hotel guests, unleashing a spirit of innovation and perfecting new concepts through rigorous research and in-hotel testing.
Listening to Female Travelers
Hyatt began its efforts to evolve the guest experience with an intensive 18-month effort that included more than 40 facilitated group discussions around the world. Because women are such a critical segment of travelers, Hyatt focused its efforts on creating solutions to the issues that many women face while traveling. While each feature was driven by insights from women travelers, Hyatt believes all guests can appreciate these new enhancements.
"These new enhancements and recent efforts to better listen to our valuable guest feedback in a more meaningful way are the first steps to evolving the overall guest experience," said General Manager Brian Kramer. "Our top priority is to hear and understand what travelers are looking for while staying with us. Any chance to help improve their experience helps keep smiles on guests' faces and supports our hotel's mission, 'Little Hotel, Big Heart.'"
The research conducted by Hyatt showed that women want:

Assurances that their guest rooms have been cleaned and an ongoing dialogue with the hotel to provide feedback. All guests will now find communications cards that allow housekeepers to provide personal confirmation of a thoroughly cleaned room and to open the door to two-way communication, encouraging guests to share additional needs during their stay.
To maintain momentum on the road and that they often do not want to ask for things. All business travelers forget things. Women, however, are often much more reluctant than men to seek assistance when they do, which can make something simple such as leaving a cell phone charger at home much more disruptive for female travelers. Hyatt Regency Clearwater Beach is introducing Hyatt Has It, a service for all guests that will offer essentials such as a phone charger, curling iron, steamer, yoga mat, makeup remover wipes and razor to keep, borrow or buy.
To maintain their health and well-being on the road. All guests at the Clearwater Beach resort will find new dining offerings that include fresh juices and smoothies, balanced portions and create-your-own options, all of which are grounded in Hyatt's industry-leading food and beverage philosophy, Food. Thoughtfully Sourced. Carefully Served.
Bath products that are of high quality. In response, Hyatt Regency Clearwater Beach will now be offering KENETMD Skin Care at the Sandava Spa to ensure that guests can maintain their well-being on the road.
For more information on new amenities and services at Hyatt Regency Clearwater Beach and to learn more about Hyatt's new guest listening approach, visit http://www.hyatt.com/experience.
About Hyatt Regency Clearwater Beach Resort and Spa
Hyatt Regency Clearwater Beach Resort and Spa features 250 guest suites that blend tropical elegance with a luxurious, carefree experience on Florida's west coast. Breathtaking Gulf views provide the backdrop for expansive floor plans for deluxe one- and two-bedroom suites. Each suite features fully equipped kitchens and balconies or rooftop terraces. Guests can enjoy a variety of upscale amenities such as a resort swimming pool deck with 20 air-conditioned poolside cabanas and a children's pool area, a spa pool area on the 16th floor and multiple dining options, including the resort's signature seafood grill SHOR. Other amenities include the eco-friendly Sandava Spa and Camp Hyatt Kids' Club, along with 12,000 square feet of indoor and 20,000 square feet of outdoor function space for premier beachside events.
The resort is a recipient of the following awards and recognitions: the prestigious AAA/CAA Four Diamond Award; four green keys designation by the Green Key Eco-rating Program; the 2012 Impact Award Winner by Tampa Bay Businesses for Culture and the Arts; the 2012 Brides' Choice Award by Wedding Wire; one of Florida's Best Companies To Work For by Florida Trend; one of Tampa Bay's Top Work Places 2012 by the Tampa Bay Times; the 2011 ConventionSouth Readers' Choice Award; the 2011 Large Business of the Year Award by the Clearwater Beach Chamber of Commerce; TripAdvisor's 2011 Certificate of Excellence; placement on Elite Meetings' Top 100 Hotels List; recognition as a gay-friendly hotel by the TAG Approved® Accommodations Program; and the Metro's Best Award in the Hot Spots to Shop, Dine, Play & Escape by Tampa Bay Metro Magazine for the past two consecutive years. The resort's signature SHOR American Seafood Grill has also earned the Best Dessert Award at Clearwater Beach's Restaurant Week for the past two consecutive years, the 2011 "Best of Show" at A Taste of Clearwater and Tampa Bay Magazine's Best of Tampa Bay Award for the last three consecutive years.
For more information or reservations, please visit http://clearwaterbeach.hyatt.com, "Like" us on Facebook at http://www.facebook.com/hyattclearwater or follow us on Twitter @HyattClearwater.
# # #