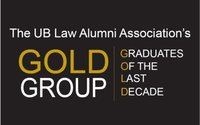 "Continued Legal Education is an excellent resource for attorneys to hone their skills. Jim is hosting some great events, and offering lawyers the opportunity to network and socialize."

William Mattar
Founder
William Mattar, P.C.
Buffalo, NY (PRWEB) March 13, 2013
James O'Keefe, attorney at The Law Offices of William Mattar and President of the University at Buffalo Law School Alumni's GOLD [Graduates Of the Last Decade] Group is hosting two events for GOLD group this month. The first event is a seminar, "The Doctrine of Governmental Immunity: How Has It Been Applied Since the Court of Appeals Decided Mclean v. NYC?" The seminar is worth 1 CLE credit in the area of professional practice, and will be held on Wednesday, March 13th from 8 AM to 9 AM. The seminar will be held at The Buffalo Club at 388 Delaware Avenue; registration begins at 7:30 AM, and breakfast will be available.
The second GOLD Group event this March is an informal social gathering. A wine tasting event will be held on Thursday, March 21st at the Saturn Club at 977 Delaware Ave. from 6 to 8 PM. The event is held in honor of newly accepted students, and will allow SUNY Buffalo Law School alumni and current students the opportunity to socialize in a casual setting.
GOLD President O'Keefe strongly encourages attendance to both events as they offer law students and alumni excellent networking and educational experiences.