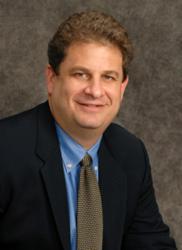 "Remarkably, DePuy continues to stand by this recalled product and appears unwilling to accept the damage it has caused to so many injury victims."
Philadelphia, PA (PRWEB) March 20, 2013
A jury awarded a hip implant failure victim $8.3 million in damages for his injuries caused by the defective design of DePuy Orthopaedics' Articular Surface Replacement (ASR) hip (Kransky v. DePuy, BC456086, California Superior Court, Los Angeles County). This is the first in a long series of allegedly defective hip implants produced by a variety of manufacturers. Anapol Schwartz hip implant attorney Thomas Anapol says the damage done by the devices is devastating and far reaching, and this person's case is only the first among thousands to come.
DePuy is defending two separate litigations. This first verdict is one of 10,750 pending lawsuits to address severe pain, hip dislocations and revision surgeries allegedly caused by their ASR model. Another DePuy hip product, the Pinnacle hip, is to be litigated soon (In re: DePuy Orthopaedics, Inc. Pinnacle Hip Implant Products Liability Litigation - MDL No. 2244). The recent recall of the Stryker hip was due to the device's rate of hip replacement failure including the potential for fretting and corrosion of the components, which can result in adverse local tissue reactions.*
"If you were implanted with a Stryker hip, you may not be feeling any problems now," Anapol says. "But it could be only a matter of time until you do. It's important that patients with a Stryker hip are on the lookout for hip implant failure symptoms."
Stryker hip failure s have not produced nearly the number of cases to date, but the Anapol Schwartz law firm receives inquiries nearly daily from Stryker hip patients experiencing problems. In the case of the latter, DePuy's original estimate of hip failure was around 12 percent, but the Australian medical device registry now puts the failure rate at about 44 percent after only seven years.** By comparison, a normal hip fails about five percent of the time. Anapol believes the Stryker hip will show a similar and possibly higher malfunction rate.
Anapol said the manufacturer's denial of responsibility was beyond belief. He specifically cites DePuy spokesperson Lorie Gawreluk who said in a statement, "We believe the ASR XL was properly designed, and that DePuy's actions concerning the product were appropriate and responsible."*** The jury verdict came just two days after the president of DePuy defended the company's decisions in a New York Times editorial response with a similar assertion.****
"The facts of these cases are very clear," Anapol says. "This hip was badly designed and has failed miserably. Remarkably, DePuy continues to stand by this recalled product and appears unwilling to accept the damage it has caused to so many injury victims."
A total of eight defective hip products are currently the subjects of hip implant litigation. The products include DePuy Orthopaedics ASR and Pinnacle hips, Stryker Rejuvenate Modular and the ABG II modular-neck hip stems, the Biomet M2a hip liner, R3 cups produced by Smith & Nephew, the Conserve and Dynasty by Smith & Nephew and Zimmer Durom cups. *****
###
Anapol Schwartz is national leader in product liability and pharmaceutical litigation, having successfully litigated thousands of cases in state and federal courts over the last 30 years. The firm has obtained hundreds of millions of dollars in successful verdicts, settlements and judgments on behalf of its clients.
*Stryker® July 2012
stryker.com/en-us/products/Orthopaedics/modularneckstems/index.htm
**Bloomberg Jan 29, 2013
bloomberg.com/news/2013-01-28/j-j-failed-its-own-safety-test-in-hip-design-witness-testifies.html
***LA Times March 08, 2013
articles.latimes.com/2013/mar/08/business/la-fi-hip-trial-verdict-20130309
****NY Times, Re "What a Company Knew About Its Metal Hips" March 4, 2013
nytimes.com/2013/03/05/opinion/hip-replacement-device.html?_r=1&
***** FDA Safety Communication (Website) for MoM Hip Systems
[http://www.]fda.gov/downloads/AdvisoryCommittees/CommitteesMeetingMaterials/MedicalDevices/MedicalDevicesAdvisoryCommittee/OrthopaedicandRehabilitationDevicesPanel/UCM309404.pdf