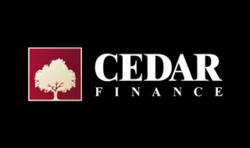 You don't need to be a fortuneteller to foresee that this form of investment is soon to be the most popular in the world.
Nikosia, Cyprus (PRWEB) March 14, 2013
Due to recent analysis published on the company website, Cedar Finance received immediate response from forex expert Christion Jones. The quick exchange of e-mails transformed into a pleasant meeting and full-lenght interview. Below is a summary of the most important bulletpoints of the interview.
"Many new traders are entering the exciting world of forex every day, but they are not using traditional forms of forex trading. Instead, they are making use of a new trading tool known as binary options. This way of trading has been around in one form or another for decades, but it used to be the purview of large companies or the well-heeled individual. Today, all investors have access to this powerful trading tool through online platforms like Cedar Finance." - says Christion Jones, Forex expert with over 10 years of trading experience.
PROS
These are some of the main advantages of binary options that he mentions:
Binary options trading is simple. The trader's choice is to purchase either a call or put option. There is no guesswork involved. When the option expires – the trader is done, and they know beforehand what the result of a correct or incorrect decision will be.
Binary options trading is versatile. The ability to choose from a variety of pre-determined expiry periods allows the binary options trader to trade as often or as rarely as they like. If a person likes to trade as often as 12 times an hour or only once a day, they can do exactly that.
Risk management is easy with binary options trading. With many forms of trading on the forex market, it is possible – if not probable – for a trader to owe money at the end of the trading day. This is not possible in the case of binary options trading. The trader's risk is set at the time of purchase and they can never lose more than they invest.
Binary options trading can be very profitable. It is possible to profit as much as 81 percent on a single investment. There are few other investment methods where such a level of profit is possible.
CONS
Obviously, Christion did mention a possible risk binary options pose: "Because of the ability to trade often and the relative simplicity of the platform, it is possible for a trader to catch trading fever – to place trade after trade in a hope to make up for a loss. It is not that different from any other form of investment, but because of the unique attributes of binary options, the potential for emotional trading is magnified." - says Jones.
FUTURE
What is the future of binary options? Traders will increase their chances of making a profit by educating themselves about the fundamentals of investing. A solid grounding in both technical and market analysis always helps to make the right choices when purchasing binary options. Therefore, people will seek brokers who provide them with knowledge and tools. "I am quite new to binary options and frankly I was surprised to see what great potential it has. You don't need to be a fortuneteller to foresee that this form of investment is soon to be the most popular in the world. Especially for those brokers who treat their clients seriously." - sums up Jones.
Full interview is available here.
ABOUT CEDAR FINANCE
Cedar Finance is the most professional and objective platform for trading binary options online, offering clients an easy and 100% secure way to trade all major assets - forex, commodities, indices, and stocks. As a pro-consumer institution it provides personal account managers, background information about the markets, a guided tour, seminars, one-on-one training, live chat, and 24/7 phone and technical support. Since the beginning, Cedar Finance has built a loyal base of clients by drawing upon its expertise in providing intuitive software and exceptional services for trading binary options.