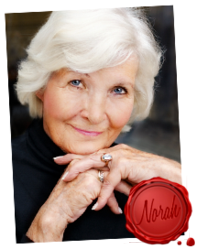 Phoenix, Arizona (PRWEB) March 13, 2013
Astro-Clairvoyant Norah Guide with Premium Astrology has been working for decades to help others journey towards success in their lives through the wisdoms of astrological forecasts. As such, Premium Astrology and Norah Guide have been providing their clients and readers with free astrological reports and a wide range of other services for years, based on the application of the ancient art of astrology into today's contemporary world. In a field and a world where so much confusion and uncertainty exists, Premium Astrology and Norah Guide have their client's customer satisfaction as their number one priority. One of the many ways that Premium Astrology and Norah Guide are meeting the needs of their clients is through the provision of the Transit Period Guide to Luck and Happiness. In addition to this service, Norah Guide publishes an abundance of information on her blogs about the many transits in an astrological chart, or in a given day. Now for the first time ever Norah Guide is exploring a unique transit period with the personal planet of Mercury.
Norah is already covering blog discussions on other personal planets with the Rising Signs, the Moon Sign compatibility series, and the Venus and Mars in the houses series that many readers have already come to know and enjoy. Mercury is the planet of communication, and its placement in our chart will indicate to us how people communicate to the world, how the world perceives someone's communication, and what the weaknesses or challenges are that an individual might experience or needs to overcome in order to communicate better. Because each person's Mercury placement will be different, Norah will explore this transit period through her new blog discussion series Mercury in the Houses.
Insight gained from transit period information can provide clarity and direction to more detailed information in the lives of those seeking education and enlightenment through the use of astrological reports. Norah Guide and Premium Astrology offer a wide number of services to support the success of their clients on their journey of enlightenment in every way possible. This particular resource is just one of many resources provided by Premium Astrology to their many readers and friends at no extra cost to them. Because Mercury placement will be so individual to an individual experience, readers and followers of Norah will find something new and interesting with every weekly feature. Questions like "Why Study Mercury in the Houses" will be covered, as will practical tips be offered for each house on how to communicate better with people on a day to day basis.
This blog discussion series is just one of the ways Norah Guide is appreciating her readers during March 2013 Readers Appreciation Month. From the daily astrological forecasts and predictions she provides on her blogs and social media pages, to the astrological reports and services obtained through Premium Astrology, Norah Guide and the customer care team at Premium Astrology show a level of commitment and accessibility to their clients that is almost unprecedented in this field. These services combined with the free astrological reports provided through Premium Astrology are just a tip of the iceberg in terms of this company's commitment to supporting each of their clients and readers towards their own personal success.
###
Premium Astrology is proud to have had the privilege of helping men and women all over the world enhance the quality of their lives through services of spiritual enlightenment. Premium Astrology provides fast and reliable astrological reports and a wide variety of other services through the experience of Astro-Clairvoyant Norah Guide. The individual success of each of their clients is their highest priority, and Premium Astrology is available to provide live support twenty-four hours a day seven days a week.