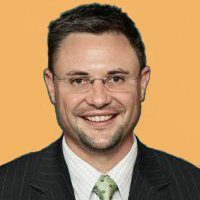 Too many school districts and states have been relying on error-laden data
Nashville, TN (PRWEB) March 14, 2013
RANDA Solutions has just announced that Dr. Rod Berger will be presenting a session at the upcoming ASCD Annual Conference in Chicago. Dr. Berger is the Vice President of Education for RANDA Solutions, as well as the host of education thought-leadership podcast, The Core of Education. His session, titled "Teacher-Student Data Alignment: Don't Try This at Home", will focus on the benefits of organized, accurate, and usable data.
"Too many school districts and states have been relying on error-laden data," says Dr. Berger. "Understanding and utilizing results will lead to maximized benefits, such as improved professional development for teachers and an increase in available funding."
Dr. Berger's presentation, which will be held on Sunday, March 17 at 3:00 pm CST, will include contributions from RANDA Solutions' Chief Strategy Officer, Randall Dennis, and Director, Software Development, Mike McFarren.
The ASCD, an organization devoted to developing innovative programs and services that empower educators, will be holding this year's conference at Chicago's McCormick Place.
Rod Berger, PsyD, is a published author, recognized host, speaker and education thought-leader. In additional to his work with RANDA Solutions and The Core of Education, Dr. Berger also serves on the board of advisors for Early Life Child & Psychological Services, Inc in Utah. His blog and podcasts are published at http://www.coreofeducation.com.
###
About RANDA Solutions
RANDA Solutions is an INC. 5000 software firm based in Nashville, TN serving the education sector. RANDA acquires, manages and utilizes data providing administrators and teachers a variety of education intelligence: Student Data (student identification, student demographics, summative and formative assessments, student growth, course completion, and college readiness), Educator Data (educator identification, educator demographics, professional development/continuing education, teacher student data link, value added assessment alignment, and teacher effectiveness), and Third-party Data (community demographics, school climate, early warning data, etc.). Historical and live data reporting, along with additional customized content, is delivered via RANDA's secure web portals and integrates seamlessly with RANDA's cross-platform mobile applications for iPads and Android devices.