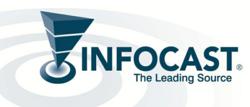 This event is the meeting central for midsize E&P companies looking for captial.
Woodland Hills, CA (PRWEB) March 13, 2013
Infocast, the leading producer of cutting-edge business intelligence conferences and networking events, introduces the premier event Oil, Gas & Money: Financing for Growth-Oriented E&P Companies this April 29, 2013-May 1, 2013 in Houston, Texas. This event is the meeting central for midsize E&P companies looking for captial.
Oil and gas E&P companies seeking between $25 million – $500 million in financing to grow their companies will gather at Oil, Gas and Money to get their financing game plan ready for the coming year. Many of today's leading capital providers will provide a comprehensive, penetrating update on the state of the oil and gas finance market and where it is headed. In a distinctive, interactive panel format, E&P companies' executives will hear financial decision-makers discuss today's best approaches to capitalize E&P company growth.
This event is the ideal setting for E&P companies to develop an astute understanding of the different types of capital being offered and the diverse range of the offerings of the various capital providers in the market. Fast growth midsize E&P companies will have the opportunity to meet capital providers, learn about the latest financing innovations and chart their financing strategies for the coming year.
Networking and deal-making will be at the heart of Oil, Gas & Money, where midsize E&P companies and capital providers can set up private meetings and other activities. From beginning to end, there will be constant opportunities to meet industry players, learn about their plans for the upcoming year and capitalize on new opportunities that will lead to successful deals.
Some of the companies that will be presenting at Oil, Gas & Money include Comerica Bank, GE Energy Financial Services, IPC Oil and Gas Holdings, Ltd., Lime Rock Partners, M1 Energy Capital, Par Petroleum Corporation, SFC Energy Partners and Young Capital Management, alone with many more.
For more information, to register for the summit or to join us as a sponsor, visit the event website at infocastinc.com/ogm13, or contact Infocast Events at 818-888-4444.
About Infocast
For over 25 years, Infocast has produced the highest quality events, tailored to the needs of the industries we serve. We intensively research the marketplace, pulling from an extensive network of experts to give you the information and connections to succeed.