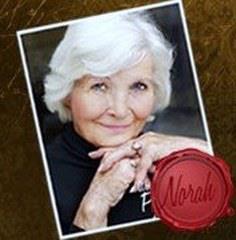 "Knowledge is power, and it is important to understand that the universal shifts surrounding you can influence your future. Focus on that inner pull within you and see a brand new reality take shape around you."
~ Norah
Phoenix, Arizona (PRWEB) March 15, 2013
Astro-Clairvoyant Norah Guide with Premium Astrology has been working for decades with her own inner psychic abilities to provide advice and predictions for people all over the world. In addition to these gifts, Norah Guide uses her astrological wisdom to make forecasts with remarkable reliability, whether she's talking about what might happen today or what can be expected in someone's Solar Return year ahead. While she has been helping many of her satisfied clients for years, it is a gift that she has been using since as far back as she can remember, to childhood when her mother would help her learn how to understand and relate to the cosmic events in the skies and their effects on our day to day lives. Norah Guide knows the importance and the power of information in our lives, and works every day to help people get closer to their own portals of information by helping people understand and harness their own inner psychic abilities, while better comprehending the role that astrology plays in the universe as a whole.
From wish tips to tarot readings Norah Guide offers an abundance of tips on a daily basis on how to tap into that inner psychic. Now for the first time ever she is taking her teaching to an all new level by launching a brand new blog discussion series on the ancient art of palm reading. Norah will talk about how this field has been in existence for longer than the field of science itself, and how palm reading has been providing answers for thousands of years. She will take her readers by the hand to show them what the lines mean, and how they can use this information to achieve abundance and success in their lives. Of course everybody's experience with the art of palm reading will be different, but the discussion resource that Norah is providing is coming at no cost and no risk to all of her readers and friends.
Other topics covered will include frequently asked questions, which hand to use in palm reading, how palm reading differs from psychic abilities, and so much more. Topics such as the relationship line in the palms will receive its own feature article. As always readers are encouraged to send in their questions about palm reading and Norah promises they may even see their own personal question in a feature article.
By showing others how to harness those inner psychic abilities in conjunction with a basic comprehension of daily astrological data, Norah Guide believes that many can get closer to understanding their true potential and true purpose. As such, this is a topic she regularly covers on her blogs and social media platforms to help others on their individual journey of discovering their true potential.
While not everybody will be able to tap into their own inner psychic abilities at the same rates as others, Norah Guide's comprehensive series of blogs and social media pages will certainly help others become more awakened to the process as they walk further on their own individual path of spiritual enlightenment. For those that are unavailable to connect with Norah Guide when she is online, Premium Astrology offers full support with live chat twenty-four hours a day, seven days a week, and efficient email support to ensure nobody is left waiting for the answers and service they require for complete customer satisfaction.
###
Premium Astrology is proud to have had the privilege of helping men and women all over the world enhance the quality of their lives through services of spiritual enlightenment. Premium Astrology provides fast and reliable astrological reports and a wide variety of other services through the experience of Astro-Clairvoyant Norah Guide. The individual success of each of their clients is their highest priority, and Premium Astrology is available to provide live support twenty-four hours a day seven days a week.