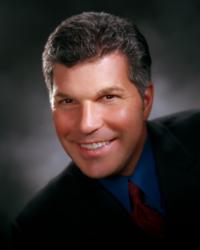 Cherry Hill, NJ (PRWEB) March 14, 2013
Carmine Gallo – communications skills coach for the world's most admired brands and author of The Apple Experience – is a featured speaker at the AmeriQuest Symposium, April 17-19, in Orlando, FL. The Symposium, now in its 10th year, is a premier platform where industry leaders can explore the issues that impact business and define the solutions to create success.
Gallo is a popular weekly columnist for Businessweek.com, addressing the topics of leadership and communications. He is also a frequent guest on CNBC, NBC, and CBS and is regularly interviewed by The New York Times, the Wall Street Journal, and Investor's Business Daily.
The subtitle of his book, The Apple Experience, is: Secrets to Building Insanely Great Customer Loyalty. In his talk, Gallo will explain how Apple's customer-centric model has engendered a passionate following among its clientele. He'll also show how it can be duplicated by other businesses interested in delivering exceptional customer service. Other books by Gallo that provide lessons learned from the success of the Apple organization include The Presentation Secrets of Steve Jobs and The Innovation Secrets of Steve Jobs.
Joining Gallo as speakers at the AmeriQuest Symposium are Bob Woodward, Pulitzer Prize-winning journalist and top-selling author; Dan North, Chief Economist with Euler Hermes ACI; and Mark Lampert, Senior Vice President, Daimler Trucks North America. The speakers were invited to help industry thought leaders and decision-makers identify the challenges they face, investigate the best solutions, and implement the necessary changes that will lead to success. The event will take place at the Ritz-Carlton Orlando Grande Lakes.
Other events on the Symposium agenda include educational sessions and a Trade and Technology Reception.
More information is available on the AmeriQuest Business Services Website at http://www.ameriquestcorp.com/symposium/. For sponsorship and exhibitor information, contact Kate Barnes at kbarnes(at)ameriquestcorp(dot)com or at 856-382-4701.
About AmeriQuest Business Services, Inc.
AmeriQuest is a business process outsourcing company, serving more than 1,500 customers throughout North America. Combining unmatched expertise, comprehensive services in the supply management, managed services, and financial supply chain functions, AmeriQuest Business Services helps customers move forward in every part of their business. For more information, visit ameriquestcorp.com.