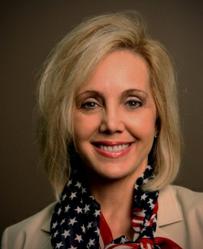 "It is a great opportunity to meet local leaders from industry, the arts and our local government in a relaxed social setting, and at the same time support a great cause," said Linda Moore-Connor, publicity chairman for the 2013 Celebrity Luncheon.
Atlanta, GA (PRWEB) March 13, 2013
Celebrities including former Governor Roy Barnes, and former executive Vice President of Lockheed Martin Corporation, Mickey Blackwell, are among just a few of the guests attending the GSO's Sixth Annual Celebrity Luncheon.
For nearly six decades, the Georgia Symphony Orchestra has engaged audiences through imaginative programming, visionary leadership, and critically acclaimed performances. The standard of musicianship and artistry at every concert continues to be recognized and admired. Fund raisers such as the Celebrity Luncheon will help the GSO continue to thrill and inspire music lovers for years to come.
Each celebrity that has graciously volunteered their time, will be seated at a table with 8-10 patrons and will share stories and answer questions. Patrons can choose the celebrity they wish to sit with when making reservations. One such celebrity is Atlanta's Mitzi Moore, owner of Sundial Plumbing, a full service plumbing company serving the Greater Atlanta area. Ms. Moore's company, Sundial, has been recognized for outstanding customer service with many accolades including the Consumers' Choice Award. (See "About Consumers' Choice Award" below)
The luncheon's keynote speaker is Dick Yarbrough, an award winning syndicated columnist, humorist, artist and author. He is a retired vice president of BellSouth and served on the 1996 Olympic Committee.
Tickets can be ordered online at http://www.GeorgiaSymphony.org. Tickets are $35. For information regarding corporate and individual sponsorships, call Sharon Stills at (770) 421-9105. Luncheon & Silent Auction on March 16, noon to 3pm at Marietta Country Club.
About The Consumers' Choice Award:
Established in 1987, the Consumers' Choice Award® identifies and promotes businesses that deliver customer service excellence. The Consumers' Choice Award® has retained a leading independent research firm to conduct surveys in U.S. cities; Columbus, Atlanta, Dallas, and Houston. The winners are determined by consumers and not by a panel of judges. The survey covers a broad range of categories of interest to both the public and business communities. Its purpose is to publicly identify those establishments that have been voted by consumers as being their choice for excellence. The Consumers' Choice Award™ is a most prestigious tribute to local businesses that serve their communities well. The program is encouraged by all levels of government and by business leaders. Find out more about The Consumers' Choice Award by visiting http://www.consumerschoiceaward.com/
Source: Sally Litchfield/ MDJ Features Editor/ sallylit(at)bellsouth(dot)net.