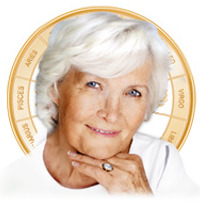 Phoenix, AZ (PRWEB) March 16, 2013
Astro-Clairvoyant Norah Guide with Premium Astrology has been working in the field of spiritual enlightenment since long before the term became one of today's popular buzz words. For decades, Norah Guide has been using her astrological wisdom combined with divination tools and her inner psychic abilities to help men and women all over the globe achieve abundance and prosperity in their lives. For Norah Guide, a reading or report is not simply a churning of birth date information to come up with a symbolic response for one of her client's lives. Norah Guide knows the quest for spiritual enlightenment goes well beyond that, and it is her personal mission to support as many as possible on that path.
As such, Norah Guide has been offering tarot readings on her Google+ page to her readers at no additional cost. Until now, however, Norah has only been providing general readings to the public, with everyone in her Google+ audience getting the same general reading every day. Now, Norah is taking those readings to the next level during Reader's Appreciation Month and is willing to provide each of her Google friends their own personal tarot reading.
Norah Guide affirms that seeking spiritual support in this day and age is a sign of a new awakening on this plane. She contends that the quest for enlightenment that has grown on this planet is just the beginning. This is precisely why Norah Guide has dedicated her Google+ page to discuss significance of symbolism in people's lives through her tarot readings. This year Norah has been taking her Google readers on an in-depth exploration of the tarot. She first studied each of the suits with her readers and is now taking her friends on a journey through the Major Arcana. All of these readings are provided at no extra cost to her friends. And now, Norah is adding to these daily readings with readings that are personal to as many of her friends as possible.
Norah Guide's Google+ page is only one of the many platforms she utilizes in order to help others on their journey of enlightenment. In addition to her daily Tarot card readings at Google+, Norah Guide offers six additional social media platforms to connect with her readers. She also maintains an intricate eight blogs series, where she takes her readers and friends through the many, many levels and stages of spiritual enlightenment and development of their own inner psychic abilities. Every blog and every social media page offers a different perspective on this complex but joy-filled quest for enlightenment. Whether one is interested in the Daily Tarot at Google+, or is interested in channeling their own psychic abilities, Norah Guide offers a comprehensive walk through each of her pages for those engaging in this age of awakening. When Norah is unable to meet or connect directly online, Premium Astrology provides live Customer Support 24/7 online, or toll-free Monday through Friday.
Premium Astrology is proud to have had the privilege of helping men and women all over the world enhance the quality of their lives through services of spiritual enlightenment. Premium Astrology provides fast and reliable astrological reports and a wide variety of other services through the experience of Astro-Clairvoyant Norah Guide. The individual success of each of their clients is their highest priority, and Premium Astrology is available to provide live support twenty-four hours a day seven days a week.