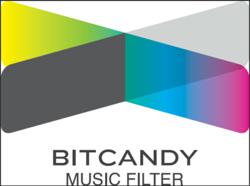 BitCandy editors listened to every artist performing at this year's festival filtering through the noise and hype to find the best music for our listeners
New York, New York (PRWEB) March 13, 2013
Business Review today announced the release of BitCandy's 2013 SXSW Best Unknown Artist Picks compiled by the music filter. The music blog post, released in two parts and available on the BitCandy website, gives indie music lovers a streaming preview of the chosen 40 performing artists whose music has potential to make big headlines after the March 12-17 music event.
Among all 1400 performers, BitCandy handpicked 40 of the best new indie music tracks from the unknown or little known artists to be featured on the list. Artists and bands such as No Ceremony, JMSN, The Majority Says, TEEL, Kongos, Mother Falcon, Cherub, Jillette Johnson, Big Black Delta, Haim and more made the cut. "This list isn't your typical Spin Magazine or Pitchfork Best of SXSW Playlist. The 27th Annual SXSW Music Festival is, and always has been, a well-known breeding ground for both established buzz bands and undiscovered talent alike," says, Daniel Ragnar of BitCandy. "As an online radio and music filter, it's our job to discover the best new indie music and deliver it to fans. BitCandy editors listened to every artist performing at this year's festival filtering through the noise and hype to find the best music for our listeners." BitCandy's previously released annual SXSW Best Unknown Artists Picks have included 2012 and 2013 big names like Grimes and The Lumineers.
BitCandy's Best SXSW 2012 Unknown Artists Pt. 1
BitCandy's Best SXSW 2012 Unknown Artists Pt. 2
The 2013 SXSW Music Festival is held in Austin, Texas over the course of five days in over 100 venues across the city. The SXSW Best Unknown Artists Picks will help as a guide for fans looking to discover the newest indie music. BitCandy, in an on-going commitment to new music discovery, also has a platform for music lovers to submit tracks from their favorite undiscovered artists as part of their Curator Program. If a submission is approved, a virtual "Curator" badge is given to the contributor linking them to that specific artist. Results are posted ranking the Curator, assigning them credit and awarding 20 per cent if BitCandy signs that specific artist.
-30-
BitCandy was founded in 2012 to provide music lovers an alternative choice to the traditional music sources. Branding itself as "the definitive music filter," BitCandy works with its listeners to share and discover the most outstanding music being created. The site offers a cutting edge music blog, reviews, music charts, free online radio and endless music discovery opportunities for anyone obsessed with great indie music.