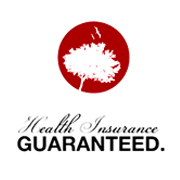 MIAMI, FL (PRWEB) March 12, 2013
Due to a variety of factors in existence today, there is no telling when or who will require surgery and with the fact that not all are covered under guaranteed health insurance or any other similar health insurance plan, the mere fear of surgery invokes great worries financially. Hospitals, despite trying their best, are in no position to offer free surgeries to their patients, largely due to their own budgetary constraints. Under these circumstances, people who desperately need surgery either have to pay on their own, thereby incurring huge debts, or simply go without, which again results in serious repercussions. However, all this was changed in Kentucky, which incidentally boasts of nearly one third of its adults as falling in the uninsured bracket.
Health Insurance Guaranteed, a short term medical insurance company, have announced that since 2010 thousands have benefited from the SOS program of the Lexington Surgery Center. Dr. Andrew Moore, who came up with the idea in the mid 1990's, has introduced an innovative program in which on occasional Sunday, every month, the doctors, nurses and other allied practitioners in this hospital provide free surgeries to those who desperately need them. While there is a long list of patients who want this service, importance is given to those who need it more urgently. The SOS program is the first of its kind in the United States. Individuals who do not receive state or federal health program benefits and fall 200% or below of the federal poverty level, receive expert care from volunteer surgeons, anesthesiologists, nurses, etc.
Operating on an annual budget of $180,000 Surgery On Sunday (SOS) provides a pre operative consultation, surgery, and post operative appointment at the average cost to the organization of $180 per patient. SOS estimates that $25 MILLION Dollars has been saved to Medicaid and over $28 MILLION Dollars to Hospitals in providing this first of its kind volunteer medical program. Employing only 25 employees, SOS relies on the dedication and expertise of over 400 volunteers to accomplish our mission. The volunteer personnel are at the top of their field in the specialties they work in. To date over 324,000 hours have been donated by wonderfully talented and compassionate health providers.
Thanks to Dr. Moore's dream, over 4400 people have been treated, millions of dollars have been saved to tax payers, thousands of hours have been donated, a free template has been created and Surgery On Sunday is expanding across the nation.
Health Insurance Guaranteed, a heart attack insurance company, have found that Emergency Rooms are inundated with patients who need Gallbladders removed; Hernias repaired, orthopedic surgeries, ENT surgeries, etc. Uninsured individuals are declined these outpatient procedures because of their inability to pay. This often times prevents them from returning to work, or in many cases, obtaining a job because a previously undiagnosed condition was found during the pre employment physical. It is a cycle that one man saw a solution to.
In a country and time when pre existing conditions are reasons for refusing insurance coverage, this is a great move. Additionally, this is excellent for those who earn more than what is required as qualification for Medicaid and yet earn nowhere near what they should, to afford individual health insurance.
About Health Insurance Guaranteed - Health Insurance Guaranteed, a supplemental medical insurance company, is the nation's leader in health care for those with pre-existing conditions (of all age groups). This pre existing condition medical insurance company prides itself in offering the best no waiting period insurance services in the industry along with an unequaled customer service experience, to those who need it most. They are able to help their clients find make the comparison and make decisions for an affordable insurance, prescription coverage and excellent catastrophic insurance for their pre-existing medical conditions. Health Insurance Guaranteed, a cancer health insurance company, works with only A-Rated carriers by AM BEST and other accredited organizations. They adhere to all federal regulations regarding pre-existing conditions and where applicable accept creditable coverage according to HIPPA (Health Insurance Portability and Accountability Act). These companies are well known in the industry for their customer service, claims turn over and access to quality health care providers.
To get a consultation about Medicare Supplement Insurance Plans and guaranteed issue health insurance - Health Insurance Guaranteed can be contacted at 800-940-5446, http://www.healthinsuranceguaranteed.com/index.php