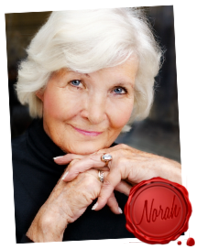 Phoenix, AZ (PRWEB) March 24, 2013
Premium Astrology has been in the business of providing astrological reports and numerology guides to men and women all over the globe for a number of years. These reports and guides range in terms of the detail offered, and the cost of services. Many customers just starting their journey of enlightenment, or simply seeking reports for entertainment purposes, can begin their experiences with Premium Astrology at no cost to them, to give them a taste of these services and the accuracy within before deciding to purchase a full report, book, or reading. But not every client with Premium Astrology is required to pay a dime in order to enjoy the full extent of services provided from this reputable company. Whether a client has obtained a free reading, or is interested in expanding their interest in the fields of numerology and astrology through the purchase of a product, they will always have access to full support and customer service from the professional Client Care team established by Premium Astrology that has set an almost unsurpassed level of customer care to each of their friends and followers with a response time that is setting precedents in the industry.
Most people that enjoy astrological services will be required to pay a fee for the experience. At Premium Astrology this is not always the case and clients are urged to try before they buy. There is a number of ways they can do this through readings or reports at no cost or through accessing the services of Norah Guide through her social media platform.
Other astrological companies also are slow in response time when clients want to take their experiences further. At Premium Astrology response time is of utmost priority and client's concerns are addressed as soon as they are brought to the attention of the exceptional team at Premium Astrology. Clients have been reporting through Facebook and other testimonial pages thank you's and gratitude for receiving responses within less than 24 hours, and in some cases, just a few minutes. Where other astrological services will leave clients hanging, this is simply not the case when you access services through Premium Astrology.
In addition to the astrology and numerology reports provided through Premium Astrology at no cost to their readers, Premium Astrology also offers several multi-pronged social media platforms to meet the needs of their clients at absolutely no cost to them. These additional services and social media pages offer a new accessibility to fans of Premium Astrology and Norah Guide and will also ensure clients can receive faster customer service responses than ever before.
In an industry where so much skepticism exists, Premium Astrology and their Client Care team are committed to setting a very high bar in terms of attention and detail to show their clients and friends that they are not one of those companies that will leave their clients and friends in the dark after engaging in their services. This unsurpassed commitment makes the Client Care team and the entire team at Premium Astrology, one of the most credible and accessible astrological companies to date.
Premium Astrology is proud to have had the privilege of helping men and women all over the world enhance the quality of their lives through services of spiritual enlightenment. Premium Astrology provides fast and reliable astrological reports and a wide variety of other services through the experience of Astro-Clairvoyant Norah Guide. The individual success of each of their clients is their highest priority, and Premium Astrology is available to provide live support twenty-four hours a day seven days a week.