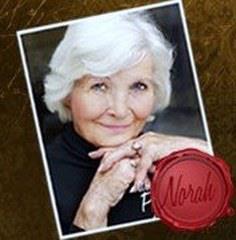 Phoenix, Arizona (PRWEB) March 18, 2013
Astro-Clairvoyant Norah Guide with Premium Astrology provides transit period guides, astrological reports, daily forecasts, and a wide variety of other sources of information and services to clients seeking information and enlightenment in their lives through the field of astrology. Norah Guide's experience in the field of predicting and forecasting using astrological events has been proven reliable time and time again. Norah Guide applies the art of astrology that has been used for centuries with her own wisdom and experience in the field to support the needs of her clients, readers, and friends seeking enlightenment in their lives. One of the services provided by Premium Astrology and Norah Guide is the service of a transit period guide. Whether a client is seeking more information on what a transit period is, or wants a more detailed report on their own critical transit periods, Norah Guide and Premium Astrology offer the services and products to meet every need for those seeking more information on transit periods.
There is a large body of both anecdotal and quantitative evidence to indicate that transit periods can represent significant areas of change for an individual, or for their lives. While not every astrologer will use transit period information to provide insight into the charts of their clients, Norah Guide believes transit period information is very helpful in supporting the needs of her clients. A transit period is defined as the period that occurs when a planet makes a significant transit in an individual's chart. The outer planets that are located beyond the asteroid belt Jupiter, Saturn, Uranus, and Neptune, are the planets offering the most significance in terms of their transit periods or transit returns. Because these planets require more time to make their transit through each of the astrological signs of the zodiac, when they make a return in an individual's chart to the time of birth it denotes a potential area of significant change for the individual in question.
The "Saturn Return" is just one example of a significant transit period, and marks the period of an individual's life when the planet Saturn returns to the sign it was in at the time of the person's birth. For Saturn specifically, a Saturn Return is expected every thirty years of an individual's life, thus making their 30th year and 60th year of life significant in terms of long lasting changes potentially taking place.
The Jupiter Return specifically is an exciting one for many as Jupiter is the all knowing planet and the all encompassing planet of luck. By knowing how Jupiter transits in one's own individual chart they might better be able to make predictions for themselves on their luckiest opportunities in life. As such, Norah Guide is bringing this knowledge directly to her fans and friends in an all new blog series on the Jupiter Return and the multiple Jupiter transits in day to day life.
Norah Guide and Premium Astrology offer an abundance of sources of information and services to clients requesting more information on their own specific transit periods. From detailed transit period guides and astrological reports to general information about what the specific transit periods are, Norah Guide and Premium Astrology offer a level of commitment and support to each of their clients seeking this information that surpasses the level of many organizations providing similar services. Clients and friends seeking more information on transit periods can follow Norah Guide on any of her blogs and through Norah Guide's social media platform for general information, or visit Premium Astrology to discover how to get access to their own individual transit periods. As this is an area that could hold much uncertainty and confusion to those reading the guides, Premium Astrology offers 24/7 live customer support through their Client Care Specialists team in their efforts to support each of their customers and readers on their path to success and enlightenment.
###
Premium Astrology is proud to have had the privilege of helping men and women all over the world enhance the quality of their lives through services of spiritual enlightenment. Premium Astrology provides fast and reliable astrological reports and a wide variety of other services through the experience of Astro-Clairvoyant Norah Guide. The individual success of each of their clients is their highest priority, and Premium Astrology is available to provide live support twenty-four hours a day seven days a week.