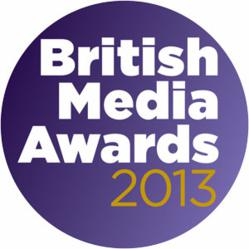 (PRWEB UK) 14 March 2013
On May 2nd 2013 The British Media Awards will be held at the Marriott Grosvenor Square in London. The awards recognise innovation and excellence across all sectors of the British media industry.
Today the judging committee announce that Felix Dennis, the founder of Dennis Publishing, will be recognised on the evening with a special Lifetime Achievement Award.
Dennis' career has in many ways mapped the development of both consumer and business publishing in this country and overseas. Starting as a street seller for underground magazine, Oz, Dennis went on to found his own magazine publishing company in the 70's. A string of successes from Kung Fu Monthly, Personal Computer World, Micro Warehouse, Maxim and The Week followed. Dennis had an uncanny knack of being around at the start of every major new trend in publishing.
Neil Thackray, chairman of the judging committee said today:
"Many media entrepreneurs would privately admit to 'being in the right place at the right time'. They caught a fashionable area of media development and made it a commercial success. To do this once could be put down to luck. To do this again and again over five decades shows a very special talent. Felix was the stand out candidate to receive our Lifetime Achievement Award this year and we are delighted to recognise his contribution".
It is fitting that the innovation shown by Dennis continues to today. Dennis Publishing products and team members have seven entries on the short lists for this year's awards including a nomination for Media Company of the Year.
Notes to Editors:
The British Media Awards are organised by Briefing Media Ltd
For more information contact:
Briefing Media Ltd:
Elisabeth Mork-Eidem, Head of Events – Elisabeth.Mork-Eidem(at)briefingmedia(dot)com
Tim Headley, Marketing Manager, Tim.Headley@briefingmedia.com, 020 7332 2921
Dennis Publishing Ltd:
Jerina Hardy, PR and Communications Director, jerina_hardy(at)dennis(dot)co.uk
About the British Media Awards:
The British Media Awards highlight the best in business across the entire media industry. From the Lifetime Achievement Award to the media product of the year award, our expert panel of judges recognise excellence across the whole industry. The awards have quickly become the standard that those leading this sector measure themselves and their peers by. With a panel of judges that have unparalleled experience in the industry the awards seek out and reward those that excel in each of the carefully chosen categories. We want to highlight innovation and excellence no matter where it comes from – be it a print newspaper, a digital business website or a mobile version of a consumer magazine. We believe that we can all learn from each other no matter which sector it's in. Our aim is simple; to celebrate inspiring and creative ideas that have changed the way the media industry works. Full short lists and information about the British Media Awards can be found here: http://www.britishmediaawards.com
About Dennis Publishing:
Dennis Publishing is a dynamic 21st century media company that values its people above all else. Being independent and entrepreneurial is our foundation, and is demonstrated by the speed of our decision-making and inclusive management style. Dennis Publishing is one of the UK's most innovative and performance-led media companies, and one that actively cultivates its sense of free spirit and love of publishing. For more info go to http://www.dennis.co.uk
Our Mission
Our entrepreneurial spirit, the strength of our brands and our ability to spot an opportunity and exploit it is what sets us apart. Our relentless pursuit of excellence – be that in content, technology or discoverability – makes us one of the leading independent media companies in the world.
Our mission is to deliver outstanding content. Our readers can read us whenever, wherever and in whatever way they choose. As entrepreneurs, we commit to using our existing strengths and knowledge in new ways, remaining agile and hungry for the right opportunities.
About Felix Dennis:
Felix Dennis - publisher, poet and planter of trees; Chairman and sole owner of Dennis Publishing
Felix Dennis is one of Britain's most successful self-made entrepreneurs. He has featured inThe Sunday Times Rich List for many years and with a current net worth of £500 million.
In 1973 Felix Dennis launched Dennis Publishing and pioneered personal computer magazine publishing in the USA and the UK. The business is today responsible for publishing over 50 magazines, websites and mobile sites, including The Week, Men's Fitness, Carbuyer.co.uk, evo, Auto Express, PC Pro and Viz. Dennis Publishing has transformed itself from a traditional ink-on-paper publisher into a multi-platform content provider with over a million people visiting its websites and apps every day. Felix Dennis was awarded the Marcus Morris Award in 1991, the highest accolade in UK magazine publishing.
Aside from publishing, Dennis co-founded a $2.5 billion computer mail order company, MicroWarehouse, in 1987 and has written the best-selling business book,How to Get Rich (Ebury, £16.99) and its follow-up, 88 The Narrow Road: A Brief Guide to the Getting of Money(Vermillion, £14.99). Today, Felix Dennis remains the sole owner of Dennis Publishing, with headquarters in the UK and offices in the USA.
After a life-threatening illness, Dennis began writing poetry and authored his first book of verse,A Glass Half Full, in 2002. Six more poetry books have followed. His new collection of verse, Love, Of A Kind, will be released in May this year. Dennis spends up to three hours each day studying and writing verse. His 'Did I Mention the Free Wine?' poetry tours have entertained thousands of poetry-lovers on both sides of the Atlantic.
Dennis is also a keen tree planter. He began in the 1990s, and since has consolidated this passion for British forestry by setting up the Heart of England Forest Project, a partnership with the Heart of England Forest registered charity, dedicated to planting and preserving a substantial native broadleaf forest in the heart of England. The Heart of England Forest Project is due to plant its millionth tree this year.