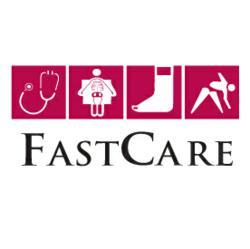 (PRWEB) March 12, 2013
FastCare urgent care Aventura, a network of Walk-In Medical Centers that has been serving the local communities since 2004, is now announcing a grand opening of a new convenient location in Miami Beach. Just as in Aventura,urgent care Miami beach pride themselves on delivering high quality inpatient care by treating all non-life threatening illnesses and injuries for the whole family.
FastCare center's staff contains of qualified physicians (and not just assistants) who provide a calming, friendly, comfortable environment. Their locations provide services to patients from the following cities and surrounding areas: Aventura, Bal Harbour, Hallandale, Hollywood, Miami Beach, Miami Gardens, Miami Lakes, Miami Shores, North Bay Village, Opa Locka, Pembroke Pines, Sunny Isles Beach, and Surfside.
FastCare's professional and friendly staff greets all patients with a smile and a sincere caring attitude. Their walk in clinic south beach accepts most private insurances and is in contract with all Workers' Compensation Insurance companies. Due to the direct contracting with most insurance companies, visiting FastCare can get to be a major saver in the form of lower copays and lower charges vs. the emergency room.
FastCare Services - All medical conditions, illnesses, and injuries that do not require hospitalization to include but are not limited to:Cuts, Sprains/Strains, Fractures, X-Rays, Lab Work, Pre-Operative Testing, Burns, Respiratory Infections, Ear Infections, Fevers, Colds, Sore Throats, Urinary Tract Infections, Vaccines, Flu Shots (during season), Sports, Work, and School Physicals, Immigration physicals
FastCare treats work related injuries for many small and large employers in Aventura, Miami Beach and the surrounding areas. The extended hours of operation during the weekdays and weekends provides more flexibility in the treatment of injuries at the workplace. Fastcare are in network with all Workers' Compensation Insurance companies and can therefore treat all employees' non-life threatening injuries as well as perform pre-employment and post-accident drug screening.
The goal is to get the injured employee back to work at Maximum Medical Improvement (MMI) through their comprehensive medical treatment program.
In addition, FastCare offers a variety of physical assessments for employers. The following is a list of common physical assessments performed at FastCare: Pre-Placement Physical, DOT Physical, FDLE Physical, Spirometry Testing, PPD/Chest X-Ray, Lab Testing, EKG.
Employers to ensure each employee is capable of completing the duties and responsibilities their occupation requires put physical assessments into place.
Having a headache accompanied with an achy, feverish and nauseous feeling on a weekend is not necessarily a reason to go to the emergency room. Being one of the top emergency walk in clinics, FastCare Aventura and Miami beach are known for their outstanding urgent care and are open for walk-ins 365 days a year. Patients may rely on the fact that the urgent care centers treat less serious illnesses and injuries, and therefore the wait time is minimal. FastCare's main priority is to provide quality medical care in a timely manner for all patients. Best of all, walk in patients are welcome and same day doctor's visits are available at our walk in clinic.
For more information on treatments, illnesses and services, Fastcare can be contacted at: 786-923-4000, email: info(at)myfastcare(dot)com Or http://www.myfastcare.com