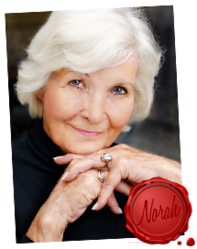 Phoenix, Arizona (PRWEB) March 20, 2013
In a day and age were the economy is struggling, and many people are uncertain about their financial future, or their futures at all for that matter, more and more consumers are becoming budget savvy and wallet conscious when it comes to spending money on what may be deemed "luxury items". It seems that no matter what industry today's consumer spends money in, there are always companies looking to make a fast dollar, with very little work or input required from the company itself. As a result, some companies make a bad name or create a stigma for their entire industry by scamming people out of their hard earned money.
When it comes to the field of astrological services, many of today's consumers are skeptics, and for good reason. Norah Guide and her friends at Premium Astrology know this, and they are always working to ensure that their name stays at the top of the list when it comes to premium astrology reports, services, and guides. Their commitment to their customers, clients, and friends is unparalleled in the business, and Premium Astrology has set themselves apart from other companies by establishing a client care team that works diligently around the clock to meet the needs of their customers. Norah Guide's social media pages are also available to her friends and followers around the block, and since their inception have resulted in an absolute flood of glowing testimonials for Norah Guide and Premium Astrology.
Where most of today's businesses are cutting back in round the clock customer care, Premium Astrology steps up to the plate to ensure that no stone is unturned when it comes to meeting the high standards of their customer's needs. They know that today's consumer is uncertain and frustrated in an economy and industry where negative reputations run high. Even with these reputations, Premium Astrology and Norah Guide manage to supersede the negativity by coming out on top of the list of companies doing right by their customers, and their multi pronged social media platforms and new testimonies are evidence of that.
"Thank you so much, Norah. Your news changed my life, well, actually, you just told me what I needed to hear to change it myself. You are so blessed, a thousand thank yous!" - Adrienne on Facebook
"Your tarot reading meant the world to me. I know it is just a little card to you, but it made me start a conversation with my partner that was long overdue. I've never been more in love, thank you so much my dear friend Norah!" - Cissi on Google+
When a consumer requests information from this industry, there are many variables involved in ensuring they receive the right product or service that will meet their needs. While the transit period guides and information and services provided by Norah and Premium Astrology are designed to meet the needs of a large population, each of the services provided to each individual seeking their services is tailored to that individual. This quality control measure is one that starts from the very first point of contact with the customer, until well after a reading or report has been provided, in order to ensure that each client remains satisfied with Norah Guide and Premium Astrology on every step of their journey.
These measures ensure that Norah Guide and Premium Astrology are among the most credible and accessible astrological services to date. When they can not be reached directly through their website, multi-pronged social media platforms, Norah Guide and the exceptional Client Care team at Premium Astrology is available around the clock through a wide variety of contact methods to meet the high standards of their exceptional clients, followers, and friends.
Premium Astrology is proud to have had the privilege of helping men and women all over the world enhance the quality of their lives through services of spiritual enlightenment. Premium Astrology provides fast and reliable astrological reports and a wide variety of other services through the experience of Astro-Clairvoyant Norah Guide. The individual success of each of their clients is their highest priority, and Premium Astrology is available to provide live support twenty-four hours a day seven days a week.