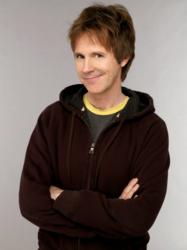 Modesto, CA (PRWEB) March 21, 2013
The Gallo Center for the Arts has added three more performances to the end of its current 2012-2013 season. Country singer Dwight Yoakam is coming May 25, "Saturday Night Live" comic Dana Carvey appears June 7, and rockers Pat Benatar and Neil Giraldo take the stage June 12.
Tickets for all performances go sale Friday, March 22. They may be purchased online at GalloArts.org, by calling (209) 338-2100, or at the Gallo Center ticket office, 1000 I Street in downtown Modesto.
The three shows join three other schedule additions recently announced by the Gallo Center, Christian rockers Sanctus Real, comedian Rodney Carrington, and You Tube stars, The Piano Guys.
Yoakam has sold more than 25 million albums worldwide. He has 12 gold albums and nine platinum or multi-platinum albums. More than 30 of his singles have charted, with 22 going Top 20, including "Honky Tonk Man," "Please Please Baby," "Little Ways," "I Sang Dixie," "It Only Hurts When I Cry," "Fast as You" and "Thousand Miles from Nowhere."
A repertory member of "Saturday Night Live" for seven seasons, Carvey is best known for his characters the Church Lady, Hans, of the Hans and Franz body building duo, and Garth on the popular sketch 'Wayne's World.' He is equally well known for his impersonations of ex-President George H. W. Bush, H. Ross Perot, Johnny Carson, Jimmy Stewart, John McLaughlin, Mickey Rooney, Casey Casem and Regis Philbin.
Benatar has spent more than three decades in rock 'n' roll, blazing a trail for other female rockers and racking up hits including "Love is a Battlefield," "Hit Me with Your Best Shot," "Heartbreaker," "Promises In The Dark" and "We Belong." She will be joined by her husband, Neil Giraldo, the musician, producer, arranger and songwriter who helped create the signature Benatar sound from its inception.
Boyett Petroleum is the Gallo Center's 2012-2013 Premier Partner.