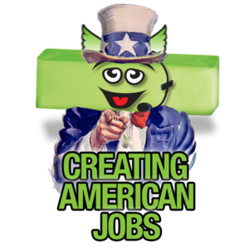 Seattle, WA (PRWEB) March 15, 2013
MagicalButter.com® announced that Nick Ruggeri CPA, PFS, CMGA will be joining the company as Chief Financial Officer.
Nick was most recently a partner in a large regional Certified Public Accounting firm for over 15 years. There he led the company's PFP, Audit and Tax Divisions, outlined a long term financial success model, and helped the company triple revenues within his first two years. He has also served for the past 10 years as a Board of Directors member and Treasurer for Art Creation Foundation For Children, a non-profit arts based non-profit organization created for the personal growth, empowerment, and education of children in need in Jacmel, Haiti.
Nick brings 24 years of consumer market and public company experience to Magical Butter. He will oversee corporate finance, accounting, investor relations and real estate functions.
"Nick's strong track record as a successful executive and hands on business experience made him perfect to step into this important role on our management team," said Garyn Angel, Magical Butter's CEO and founder. "Among numerous candidates, we're excited to have found a veteran who is eager to help scale a fast growing business like ours."
"I've watched Magical Butter develop and have been impressed with their ability to market offline via word of mouth and they have dominated the online space as well," said Nick Ruggeri , CFO, Magical Butter. "I'm excited to join a company that is establishing a brand that helps people, and is rapidly scaling its business around a worldwide market."
About MagicalButter.com
With its patent pending technology and the industry's most advanced research technology, MagicalButter.com a privately held company, has created the fastest and easiest way to infuse herbs into butters, oils, tinctures and skin care products. MagicalButter.com's technological innovations have earned the company numerous industry awards and citations. More information about MagicalButter.com can be found on the company's website at MagicalButter.com.