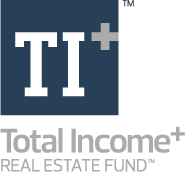 New York, NY (PRWEB) March 13, 2013
Mercer Investment Management, Inc., a top-ranked global investment manager selection specialist, will serve as sub-advisor on the TI+ Fund under an exclusive long-term agreement with Bluerock. Mercer is a top-ranked advisor to sovereign wealth funds, pension plans, banks, family offices, insurance companies, endowments and foundations globally, and has over $6.6 trillion in assets under advisement.
Access, says Dr. Randy Anderson, Bluerock President and TI+ Portfolio Manager, is perhaps the most compelling attribute of the fund. "TI+ provides access to a carefully-vetted real estate portfolio whose objective is multi-strategy, multi-manager, and multi-sector. Absent TI+, an individual investor seeking to access to the same managers and investments and build the same portfolio would require a $50 - $100 million investment. With TI+ an individual can access that investment portfolio for a $2,500 minimum."
"Additionally, TI+ provides individual investors the ability to invest like large pension and sovereign wealth funds using the 'Endowment Model,' popularized by the regularly top performing Yale Investment Office which attempts to capture the premium associated with private assets, while providing liquidity to the investor through quarterly redemptions at NAV,' says Dr. Randy Anderson, TI+ Portfolio Manager.
Mercer and Bluerock will seek to invest in a select group of institutional funds that meet the primary TI+ investment criteria: stable current income plus capital appreciation, low volatility, and low correlation to the broader equity markets. Decision-making begins with Mercer's proprietary screening process, which incorporates rigorous quantitative and qualitative assessments of fund management teams and their track records, in a process not generally available at the individual investor level. In addition, the partnership with Mercer provides an opportunity to invest at a much lower threshold.
Dr. Anderson, who leads the development of TI+, has over 20 years of experience in the real estate industry, along with professional and academic distinctions include being named both an NAIOP Research Foundation Distinguished Fellow and a Homer Hoyt Institute Fellow. He is also the current editor of the Journal of Real Estate Portfolio Management. Prior to Bluerock, Dr. Anderson was a founding partner at Franklin Square Capital Partners, where he helped create and grow that firm's innovative BDC product into a $3+ Billion product. Previously Dr. Anderson helped build an institutional investment business for CNL Real Estate.
For copies of TI+ public company filings, please visit the U.S. Securities and Exchange Commission's website at http://www.sec.gov or the Company's website at http://www.bluerockfunds.com.
About Bluerock
Bluerock Real Estate is a national investment firm headquartered in Manhattan, which was founded to provide institutional investments for individual investors. Bluerock principals have over 80 years of aggregate experience and have transacted on over 30 million square feet and $6 billion in acquisitions, primarily on behalf of leading U.S. institutional investors. Bluerock's current portfolio consists of approximately 8 million square feet and over $1 billion of assets under management.
Investing in the Total Income+ Real Estate Fund involves risks, including the loss of principal. The Fund intends to make investments in multiple real estate investment funds (i.e. "fund-of-funds approach) which may subject the Fund to additional fees and expenses, including management and performance fees, which could negatively affect returns and could expose the Fund to additional risk, including lack of control, as further described in the prospectus. There can be no assurance that any investment will be effective in achieving the Fund's investment objectives, delivering positive returns or avoiding losses.
Investors should carefully consider the investment objectives, risks, charges and expenses of the Total Income+ Real Estate Fund. This and other important information about the Fund is contained in the prospectus, which can be obtained by calling 888-459-1059. The prospectus should be read carefully before investing. Bluerock Fund Advisor, LLC is not affiliated with Northern Lights Distributors, LLC.
##