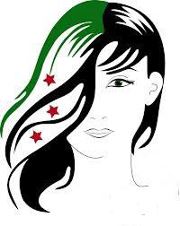 Washington DC (PRWEB) March 12, 2013
The Syrian Expatriates Organization (SEO), Watan Organization, and the FREE-Syria Foundation are sponsoring the First Annual Syrian's Women's Conference in Washington DC entitled "Syrian Women in the Revolution: Empowering, Impacting and Shaping the Future."
WHEN: Sunday, March 17 2013 from 10am-2pm
WHERE: Hyatt Regency Washington on Capitol Hill
400 New Jersey Avenue, NW
Washington DC 20001
This conference will address the role of women in the revolution, their sacrifices, and their aspirations for equality and representation in a future democratic Syria. The conference is the first of its kind to be held in North America.
The program will include a special video presentation, a live Skype with women activists from Syria, a panel discussion featuring prominent Syrian women activists and intellectuals, musical performances, and the presentation of the Syrian Women's National Declaration.
"Syrian women have been at the forefront of the revolution from the beginning, demanding freedom, dignity and equality," said Rasha Othman of the Syrian Expatriates Organization. "This conference honors their work and sacrifices and will shed light on the atrocities they have been subjected to, ranging from arbitrary detention, systematic torture, and rape. In addition, we hope to address their roles as catalysts for change in a future free Syria," said Othman.
"Women will play an essential role in the rebuilding of Syria," said Mouna Hashem of the Watan Organization. "We hope that this conference will highlight the role of women as the key to future, and present ways in which to assist and support them reach their goals, including helping to provide them with job opportunities and educational programs in everything from civil society building to basic work skills" said Hashem.
To register for this event, please contact Sawsan Jabri at:
Email: sawsanjabri(at)hotmail(dot)com
The Syrian Expatriates Organization is a leading nonprofit organization of Syrian Americans and Syrian Canadians that reflects the diversity and talent of the Syrian nation. Its mission is to support the establishment of a free and democratic Syria. In addition, the SEO provides humanitarian relief to those in need and works to promote the social, political and economic development of Syria.