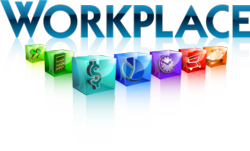 WorkPlace 2013 is the result of a year of client-centric development of new features and mobile applications.
Walled Lake, Michigan (PRWEB) March 14, 2013
Paramount Technologies announces the release of WorkPlace 2013. WorkPlace 2013 includes a wide range of enhancements to make the Requisition, Procurement, Project Accounting, Inventory Management, Time and Expense applications more efficient, improve employee productivity, reduce time and errors, and save money.
The highlighted features include a refreshed user interface, mobile applications, and powerful enhancements for Expense, Materials Management, and Capital Projects.
"WorkPlace 2013 is the result of a year of client-centric development of new features and mobile applications," said Salim Khalife, President and CEO, Paramount Technologies, Inc.
WorkPlace 2013 software and release notes describing all new features will be available for download from our Customer Area in early May 2013.
New Dashboard/Home Page
WorkPlace 2013 improves the user experience with a new mobile/touch screen friendly dashboard option tailored to the user's security, personal preferences and role. The new dashboard includes a Home Page with a To Do list that shows all outstanding transactions, pending approvals, and operational metrics at a glance.
Announcements
WorkPlace Announcements are now available to present important company notifications on the WorkPlace Home Dashboard to WorkPlace users assigned by user, role, department, or company.
WorkPlace Mobile
The new WorkPlace Mobile Application is now available for Apple iOS and Google Android devices. WorkPlace Mobile allows users to enter expenses and capture receipts on a mobile device offline or real-time. The new On-The-Go web service synchronizes mobile transactions securely with WorkPlace.
Handheld/Barcode Scanner
WorkPlace Materials Management integrates Procurement with Inventory tracking to manage consumable stock across multiple companies and locations. The Handheld Scanner Interface allows organizations to efficiently track their inventory quantities and movements in real time using handheld barcode scanners. Seamless integration with WorkPlace Receiving and Inventory Management ensures that information is captured at the point of origin with real-time updates to Inventory quantities and allocations.
Vendor Invoice Portal
The Vendor Invoice Portal facilitates the secure electronic submission of vendor invoices and automatic matching to purchase orders. The Portal is a cloud (hosted) implementation with a secure interface to WorkPlace. It eliminates data entry for your Payables team, sends e-mail notifications to vendors, and automatically routes invoices to Invoice Match and Check Request approvals.
Capital Projects
Workplace 2013 extends the approval workflow engine to the WorkPlace Project Solution with automated approval routing, and email notifications for changes to projects, phases, activities, and budgets - an essential feature for the management of Capital Projects. WorkPlace Project 2013 also introduces unlimited user-defined budget types to allow multiple budgets at the Project, Phase and/or Activity level for planning, and reporting purposes.
Enhanced Credit Card Import
The latest enhancement to WorkPlace Expense creates a repository of imported charges that can be assigned to one or more expense sheets. WorkPlace stores imported transactions for each credit card user to select for processing.
About Paramount Technologies
Paramount Technologies is a leading global provider of web and mobile spend management and workflow automation solutions delivering reduced transaction costs and enhanced process efficiencies to mid-market and enterprise organizations through the automation of procurement, requisition, project, inventory management, and time and expense transactions. The WorkPlace suite of products is universally accessible from any browser-enabled device and integrates seamlessly with Microsoft Dynamics, Sage and other financial systems. Established in 1995, Paramount is a private company headquartered in Walled Lake, MI with offices in Jacksonville, FL., Atlanta, GA., and Princeton, NJ.