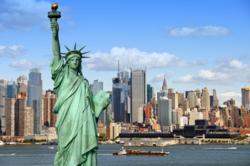 Current home sales in the South of America are 14% higher than they were last year.
Florida, USA (PRWEB UK) 13 March 2013
Initial reports confirm that 2013 has started where 2012 left off. Housing sales in the early months of the year have surpassed all expectations, reports the Miami Herald, with a near 10% increase in the total number of existing home sales from the same period last year; a sure indicator that America is currently the place to invest.
In 2012, home prices hit their highest levels for six years, yet sales were still strong. The tale is much the same this year, with an average single-family home costing buyers' as much as $174,100.
The Southern States are reaping the rewards of this housing boom, with current home sales 14% higher than they were last year, according to the National Association of Realtors.
One of the most popular tourist destinations in the world, Florida is a magnet for holiday makers and savvy investors are advised to take advantage of the flourishing rental market. Current tenants are leasing a remarkable average of 200 properties per day in South Florida's three major counties at a median rental rate of more than $1,200 monthly for a 1,000-square-foot residence, with this demand set to continue Florida is the perfect place for investors to advance their property portfolio.
North West property firm Knight Knox International sells property throughout the South, with a particular emphasis on Florida. This ever-growing Southern State is one of the main contributors to the booming southern property market.
To enquire about the full range of investment options available through Knight Knox International in America & Florida call 0161 772 1370 or view our full range of investment properties online.