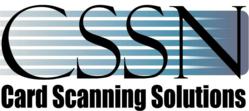 Los Angeles, CA (PRWEB) March 19, 2013
Image processing on the cloud is an ideal solution for a variety of industries including security, financial, medical, automotive, hospitality and more. Now with the use of web services users have the ability to automate the data capture process of ID cards and driver's licenses with a variety of different devices such as a scanner, tablet or mobile device resulting in the effective management of vital contact information quickly through the cloud.
In order to give users access to cloud image processing, CSSN offers web services which is an SDK product that developers use in order to easily integrate into their application. Once this tool is implemented, image processing on the cloud is made possible and it provides the ability to process images and extract data from driver's licenses, 2D barcodes, medical insurance cards and passports. The ability to process business cards, checks, VIN numbers and credit cards will follow shortly providing users with a complete solution to cloud image processing.
Cloud technology offers a wide variety of benefits and flexibility in a number of different areas. Cloud computing is platform independent which means that it can be called from any platform such as Apple, Linux, Windows which adds to the flexibility of this technology. Since the cloud environment is a hosted solution, it means that the software sits at one location and all clients are able to access the same software from anywhere. This provides companies with the flexibility and the ability to communicate and share from different locations. This in turn contributes to the agility of a business and the ability to deliver faster and cheaper results, giving a business a competitive edge.
Another key benefit of cloud technology is the reduced cost and increased efficiency due to the sharing of computing resources and services that can be rapidly deployed and ready for use. The low barrier of entry and the pay-per-use model results in less capital expense making this an affordable solution for both large corporations and smaller organizations. Cloud performance can be faster than local machine performance which results in saved time. Cloud computing also enables the user to reduce the cost of managing and maintaining ones IT systems by using the resources of a cloud computing service provider. In this way, one is able to start projects faster but also end them without losing any investments in the cloud services. By utilizing standardized services, issues and defects are reduced resulting in increased business continuity and reduced time spent on operational issues. Since cloud computing is much faster to deploy, companies often have minimal project start-up costs and predictable ongoing operating expenses. As with all of CSSN's scanning solutions, reducing costs and time results in greater efficiency, increased productivity and ultimately, return on investment.
An important feature of cloud technology is the ease of deploying the software as well as updating the software if required. Implementing changes and new technologies without high risk and cost also contributes to the flexibility and benefits of this technology. For example, if a company requires more bandwidth, a cloud-based service can instantly meet these demands due to the vast capacity of the service's remote servers.
A core advantage of cloud technology is the security it offers. The software is hosted at one place and a cloud provider will provide the hardware and knowledge for the most current security measures. Since it is vital to protect a company's data and systems, if one experiences a natural disaster, power failure or other crisis, having user data stored in the cloud ensures it is backed up and protected in a secure and safe location. Being able to access one's data quickly allows a company to minimize any downtime and loss of productivity.
As technology progresses, it is important to ensure that our environment is protected and not damaged or destroyed by the changing world we live in. Cloud computing is said to be environmentally friendly and companies using this technology, only use the server space they require thereby decreasing carbon emissions. On-site servers use at least 30% more energy than cloud servers.
The basis of the cloud environment is to use a minimum amount of physical IT resources in order to service a maximum level of IT resource demand. It is clearly evident that cloud computing provides strong benefits such as economic incentives, improved IT services and a higher level of reliability and efficiency. So stay ahead with CSSN and experience their latest solutions.
Additional information on the image processing solutions offered by CSSN, Inc. can be found at http://www.card-reader.com.
Card Scanning Solutions (CSSN Inc.) is a leading developer of card reading and image processing technologies. They are renowned for developing an OCR engine that can read the driver licenses and ID's from all 50 states and over 80 countries. Their high-level DSP (digital signal processing) algorithms are able to filter and clean tarnished images received from an ID scanner, which differentiates their technology from other OCR providers. CSSN Inc. offers valuable solutions that significantly increase productivity, save time and money and result in greater efficiency in a wide variety of industries including Medical, Financial, Hospitality, Security and more.