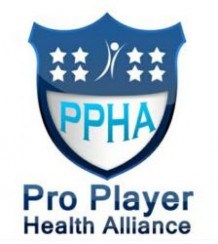 Tackling Sleep Apnea
(PRWEB) March 13, 2013
Sleep apnea affects more than just the unfit or obese; it also affects the physically fit. Stereotypes of having to be an old obese man are beginning to go by the way side. Sleep apnea is an equal opportunity killer. With increased public awareness about sleep apnea, the Pro Player Health Alliance looks to advance the cause of saving lives. A recent study from the New England Journal of Medicine shows that approximately one out of every three NFL players struggle with Sleep Apnea. When it was revealed that Reggie White had died from sleep apnea, snoring was no longer a laughing matter to the team mates that played by his side.
Pro Player Health Alliance consists of professional athletes that are involved in public service events to bring full attention to this life threatening disorder. These athletes desire that others will seek the proper treatment for themselves or loved ones to avoid this tragedy that they experienced firsthand.
The question the athletes pose is simple: if athletes, like themselves, that train intensely with professional trainers and dieticians have such a high percentage of sleep apnea, what are the chances that the general population that is not as health conscious as they also suffer from Sleep Apnea? An important message these athletes want to convey is that there is now multiple options for dealing with this disorder. The options range from the traditional CPAP device to advances in Oral Appliance Therapy.
The next free to the public event by the Pro Player Health Alliance will be sponsored by Dr. Gary Core and will be on the 18th of April at 6:30 PM at the Sheraton Crescent Hotel in Phoenix Arizona. David Gergen, President and CEO of Pro Players Health Alliance and owner of Gergen's Orthodontic Lab, promises to make it a memorable event with the likes of some of the NFL's Greats Derrick Kennard, Roy Green, Mark Walczak and others.
Dr. Core, who is sponsoring this Pro Players Health Alliance event said, "We are striving to make an awareness to the 18 million plus who are suffering from sleep apnea and do not know where to turn for help." Dr. Core will make himself available at the event to discuss and answer questions about dental options for those patients suffering with Sleep Apnea and when such treatment is appropriate.
Pro Players Health Alliance has made 7 appearance to date and looks to continue its efforts to educate the public in major cities throughout the US.
For more information about Pro Player Health Alliance or the "Tackle Sleep Apnea campaign as a free visitor or as a medical or dental professional looking to host an event, visit: http://www.proplayerhealthalliance.com
About David Gergen
David Gergen, CDT and President of Pro Player Health Alliance, has been a nationally respected dental lab technician for over 25 years. He received the award for "The Finest Orthodontic Technician in the Country" given by Columbus Dental in 1986. He also has been appointed chair of the dental wing of the American Sleep and Breathing Academy a national interdisciplinary academy dedicated to sleep training and education with over 60,000 members. David rolled out of bed on September 12, 1981 and had his career "ah ha" moment. He knew he was going to be an orthodontic technician and he knew he was going to help people all over the country to help treat their sleep disorders in partnership with their dentists. He has worked for some of the pioneers in the orthodontic and sleep dentistry fields. He was the personal technician for the likes of Dr. Robert Ricketts, Dr. Ronald Roth, Dr. A. Paul Serrano, Dr. Clark Jones, Dr. Harold Gelb, Dr. Joseph R. Cohen, Dr. Rodney Willey, Dr. Allan Bernstein, and Dr. Thien Pham. One of his proudest achievements is receiving The National Leadership award for Arizona Small Businessman of the Year in 2004.
For more on David Gergen and Gergen's Orthodontic Lab, visit: http://www.gergensortho.com
About Dr. Gary Core
Dr. Core graduated with a Doctorate of Dental Surgery in 1979. Dr. Core decided to pursue the study of Obstructive Sleep Disorder when he realized that adults and children suffer from this Life Threatening Disease. Dr. Core has been treating Sleep Apnea, TMJ and Orthodontics along with General Dentistry since opening his practice in Phoenix, AZ in 1983. Dr. Core has joined with other passionate professionals to make a difference and educate the public. Dr. Core has been actively involved with Sleep and TMJ Therapy for over 20 years and has amassed over 1000 hours of education. Dr. Core did a one year residency in the study of TMJ with the world renowned Dr.Terry Tanaka at the University Hospital in San Diego. Dr. Core is a member of the American Academy of Dental Sleep Medicine, American Academy of Sleep and Breathing, American Academy of Sleep, American Academy of Orofacial Pain, American Dental Association, Central Arizona Dental Society, and American Headache Society.