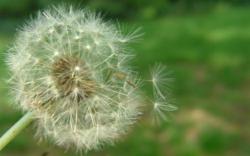 Cleveland, OH (PRWEB) March 12, 2013
Like death and taxes, allergies are an unavoidable part of life. The changing of the seasons will soon spell disaster for allergy sufferers, but homeowners can breathe a sigh of relief this spring if they take action now. Ohio Home Comfort, a Cleveland air conditioning company that also provides services for AC repair in Columbus, has found that a few small adjustments can save Ohio residents months of misery from warmer weather allergy triggers.
1. The Healthy Air Experts at Ohio Home Comfort warn that a windy spring day is not the best time to open windows and doors. Allergen levels are at their peak during warm and windy days, so by keeping windows closed, pollen and dust are trapped outside where they belong.
2. Another practice to get into the habit of is showering immediately after coming home from being outdoors. Anytime pollen can get a chance to attach to skin or clothing, it will stick around as long as it can. By quickly removing allergens, they won't have a chance to settle inside the home.
3. Lastly, air conditioners are working harder when the weather heats up and every time they're turned on, indoor allergens are kicked up and into the air. Filters need to be changed once a month along with a professional air duct cleaning once a year to prevent unnecessary allergy attacks.
For more clean air tips, Cleveland residents are encouraged to visit http://www.OhioHomeComfort.com.
About Ohio Home Comfort
Carrier Factory Authorized Dealers at Ohio Home Comfort are trained and certified to repair all makes and models of air conditioners, furnaces, humidifiers, air cleaners, and many other heating and cooling products.