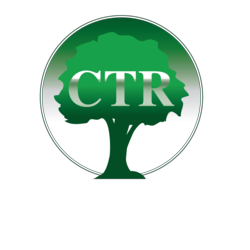 Our tax team has years of experience providing IRS tax problem help and we want our resources to be available to those that need it most
New York, NY (PRWEB) March 17, 2013
Taxpayers who have started filling out their income taxes and run into IRS problems this year may be in luck. CTR has announced the immediate start of an assistance program that will allow individuals to seek and obtain help with their income tax returns. The program was started to help more customers who were with the company get tax return assistance, but company management decided current clients weren't enough.
"Our tax team has years of experience providing IRS tax problem help and we want our resources to be available to those that need it most," said a CTR Spokesperson. "There's no reason any individual should file late or fail to pay this tax season."
The company has a long history of providing services and assistance to taxpayers with federal tax debt. The company's IRS debt tax attorneys assist customers with problems that occur after filing season. CTR's goal with the new income tax assistance program is to minimize tax debt problems for more individuals and businesses.
"April 15th is the deadline to file income taxes," said a CTR Spokesperson. "Individuals who think they need help should contact us immediately to avoid missing the deadline. In many cases that we work on, people have missed the tax deadline and then suddenly had IRS debt problems that needed our services."
CTR wants to encourage as many taxpayers as possible to seek the services of it's tax preparation department if they are having issues filling out their income tax returns. The company's tax settlement attorneys have commented to remind individuals who are in tax settlement programs with the IRS that failing to file or pay this year's income taxes will cause their resolution to default. Businesses often need further assistance with payroll tax problems. CTR's tax preparation assistance program can help businesses become current on their payroll taxes and the company's bookkeeping department can assist them further with their accounting throughout the year.
"It's sometimes stressful to think about the tax deadline," said a CTR Spokesperson. "However, with the help of a professional tax team, you can ease your mind and put this tax season behind you."
CTR offers tax debt resolution and tax services for individuals and businesses across the United States. The company uses a three step program to create personalized strategies to help taxpayers settle their IRS debt. The company offers many services, including: state and federal tax debt resolution, IRS audit defense, tax preparation and bookkeeping.